The Basic Classification of Wood Shredder Machine
Wood shredder machine basically includes two types: stationary and mobile, and the stationary machine often can be used in those factories, and the mobile ones often are be used in the forest and mountain. This machine also can be divided into drum chipper and disk chipper according to the structure from of those working components. This type machine also can be classified to mule feeding method and flat feeding method according to the difference of feeding way. Wood shredder machine is mainly composed of four parts, including host, couplings, undercarriage and motor, and the host of this machine is made up of the cutter, the upper and lower casting, feeding port, the discharging port and other components.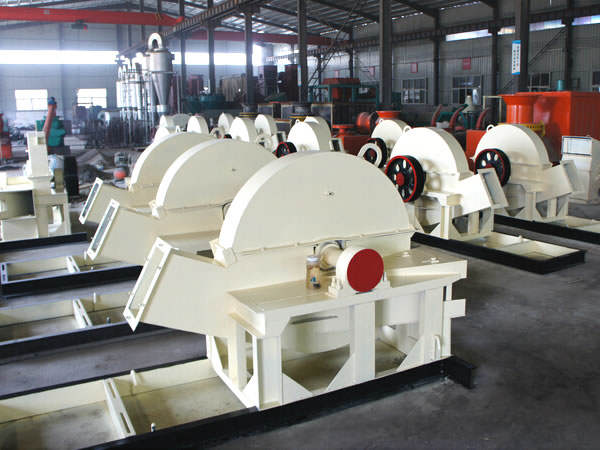 Why Choose Our Wood Shredder Machine?
1. Our machine can conveniently adjust the shaving blade according to the different demand of customers in order to produce the wood chips with different specification and thickness.
2. Our machine can achieve the purpose of adjusting the length of wood chips in order to be adapt to the various demand in the following industries such as paper making industry, particleboard industry.
3. Intense and reasonable structure, easy to operate, larger production capacity, higher passing ratio, lower energy consumption.
Technical data:
| | | | |
| --- | --- | --- | --- |
| Model | Power(Kw) | Pellet Specification(mm) | Capacity(t/h) |
| FKL55 | 75 | φ4-φ12 | 0.8-1.5 |
| FKL56 | 90 | φ4-φ12 | 1.2-1.8 |
| FKL58 | 160 | φ4-φ12 | 1.8-2.1 |
| FKL68 | 160 | φ4-φ12 | 2-2.5 |
| FKL85 | 220 | φ4-φ12 | 2.5-3.5 |
| FKL88 | 315 | φ4-φ12 | 3.5-4.5 |
| FKL105 | 360-450 | φ4-φ30 | 5-8 |
| FKL125 | 550-660 | φ4-φ30 | 8-12 |
RELATED PRODUCTS