The cement industry is gradually becoming a giant industry, which has a great influence on the development of mining machinery industry. The infrastructure construction in our country is developing quickly. The security housing construction, highway and railway construction, the rural urbanization construction can not develop well without cement. And the construction industry and the mining machinery equipment industry, which are closely related to the cement industry, are developing subsequently.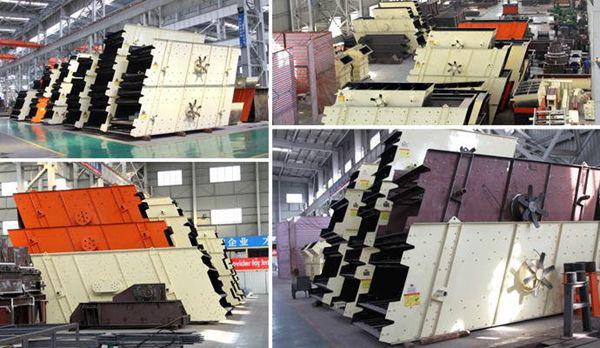 The raw materials in the cement industry are mainly from the mining sand production lines. And vibrating screens are necessary for sand production lines. In the sand production line, the vibrating screen is used to sieve the materials. It sieves the required materials into the lower layer, while the big materials that don't meet the requirements should be crushed again. The tiny materials can overleap the lower layer and directly come into the sand making machines to be crushed. In this way, the efficiency of making sand can be improved.
Although the circular vibrating screen is an auxiliary equipment in mining machinery equipment, the function of it should not be looked down upon. The circular vibrating screens, made by Henan Fote Heavy Machinery Co,.Ltd, adopt the simplified type eccentric shaft and the eccentric block to adjust the amplitude. The screen mesh is made of woven wire mesh. Therefore, it has long lifespan and it's convenient to maintain it. The design of it is reasonable. There are a variety of model numbers of vibrating screen made by Fote Heavy Machinery. These vibrating screens apply to any kinds of production lines. The final effect will be better if the production lines of Fote Heavy Machinery are equipped with them.