Jaw crusher can be called the originator of all the crushing equipment, and it has the higher demand in current crushing machinery. Jaw crusher has been the all-powerful crusher that is recognized by many users with the development of technology and times, which has the following reasons.
1. Handling kinds of materials
The main reason why the machine can be called the almighty king by experts is because it can handle many kinds of materials, such as metallic ore, non-metallic mineral, non-ferrous metal ore, ferrous metal ore and so on. In addition, it can crush and process various slags and the materials with high impurity content, and the crushing effect has got the users' large praise.
2. High using value
The high using value of jaw crusher mainly reflects in apply range. It plays an very important role in construction, chemicals, building materials, metallurgy, and especially it cannot be replaced in crushing production line, grinding production line, sand production line, beneficiation production line and cement production line, so it has a large using value.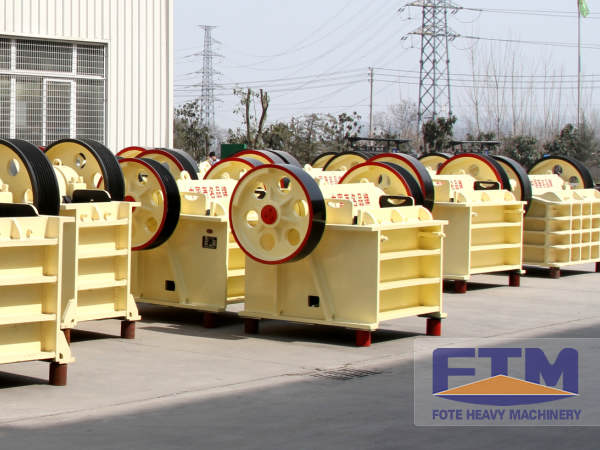 3. Bigger crushing ratio
The crushing ratio is the parameter that can judge whether the crushing equipment has the excellent performance. Generally, the discharging products will be more uniform, if the crushing ratio is bigger, otherwise the crushing granularity won't satisfy the users' demand. Users should consider the material properties when adjusting the discharging granularity, which can ensure that the equipment is doing its best to play more advantages.
4. Diversified function
The main function of jaw crusher is crushing, besides, it can also filter materials. It can screen the unqualified material effectively and has a secondary crushing process, if the material has higher impurity content, which can guarantee the material's purity is higher, and the users' satisfaction is greater through cycling again and again.
5. Long using lifespan
This is a high-quality equipment, so it has longer lifespan. The crusher can create more economic value for many users, and the users will pay attention to the using lifespan and fault rate when purchasing equipment. This jaw crusher has more reliable performance, and longer lifespan through the continuous experiments.
Henan Fote Mining Machinery is the leading mining equipment manufacturer in this industry. We product various types of jaw crusher, and the integrated sales is higher than that of other companies, because we are responsible for the users and equipment.
Welcome to consult, inspect and order our equipment.