A small ball mill consists of several parts. The parts of the assembled equipment can not be seen by us. But, when a small ball mill has been disassembled, we can have a comprehensive understanding of the structure of it. The structure of a ball mill seems to be complex. However, the parts of the disassembled ball mill are not hard for people to understand. There is an introduction of the parts of a ball mill, which is offered by Fote Mining Machinery. It can help people get to know ball mills more.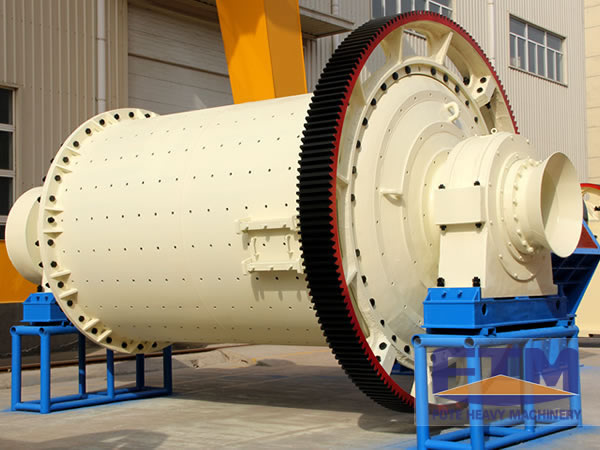 A small ball mill mainly consists of the main body of the ball mill, the liner plates for the grinding media, the feeding inlet of the ball mill, and the diaphragms.
The main body of a ball mill, also known as the drum body, is an thin-walled drum shell which is made of the steel plates that have been rolled and welded. There are the liner plates and diaphragms with various shapes inside the drum body of the ball mill. And there are manholes on the drum body itself, which are very convenient for maintenance and easy for people to put the grinding media into the ball mill. The drum body of a ball mill is a kind of component which can support the dynamic load and run for a long time at a low speed.
The grinding head of a ball mill is one of the main parts of a ball mill. It supports the dynamic load of the whole ball mill so that it should be reliable in the long using process. Therefore, while people are making the design of it, it should be considered that the grinding head had better not be replaced in the future. According to different ratios of the lengths and the diameters of ball mills, the drum bodies internally should be separated into chambers of different numbers by diaphragms.
The components of a ball mill are as above briefly. The components of a energy-saving ball mill are similar with that of a small ball mill. If the user has gotten to know the components of this equipment, it will be very easy for him or her to maintain the ball mill.