With the constant advance of the techniques and the improvement of the equipment, the briquette machine, made by Fote Heavy Machinery, is becoming the ideal equipment, which can accord with the rapid development of the society and economy.

After several advance and practices of the new-type ore powder briquette machine, made by Fote, the advantages of it is very obvious, which has been admitted and supported by lots of clients. Because of different sizes of the balls, the pressures which are needed are also different. You'd better choose the ore powder briquette machine, the pressure of which can be adjusted, according to the actual situation.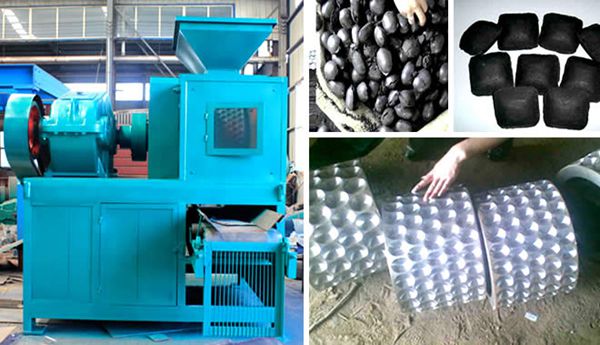 1. The core machine of the briquette plant is the briquette machine. However, the key parts which affect the working efficiency of the briquette machine are the rollers. The roughcast of the roller can be divided into the one made by complete forging and the one by cast. The density of the molten one is small and it is rough but it is quite economical.

2. The forging one's density is big and its structure is compact. And it is of good abrasive resistance. The service life of it is long. The processing technique of the cavity is nice. A variety of materials can be processed by it. Besides, the operation of it is reliable.

3. The cost of most of the large-scale briquette machine with middle or high pressure is high. After the advance of the production technique, it is more convenient for the replacement and maintenance of the equipment, which can reduce the difficulty and cost of the clients.

The new-type ore powder briquette machine can turn the powder materials into balls by pressing at a time. Its output is high and its noise is small. The granulation rate of it is high. The hardness of the balls is high, which can meet the practical requirement and specification in the actual situation.