The coal gangue crusher, which is also named two-stage crusher, is mainly used in crushing the materials in bricks and tiles plants, such as cinder, slag, shale, coal gangue, construction waste, and so on. The coal gangue crushed by the coal gangue crusher can be used to produce air bricks. It means that the bricks do not need to be burnt with fuels, which can save energy. The bricks can be produced without or with little earth, which can save land resources. It will reduce environmental pollution. And the investment of setting up the plant of coal gangue crushers is not too much. Its profit is high. Thus, the coal gangue crusher is promoted by the national environmental protection department.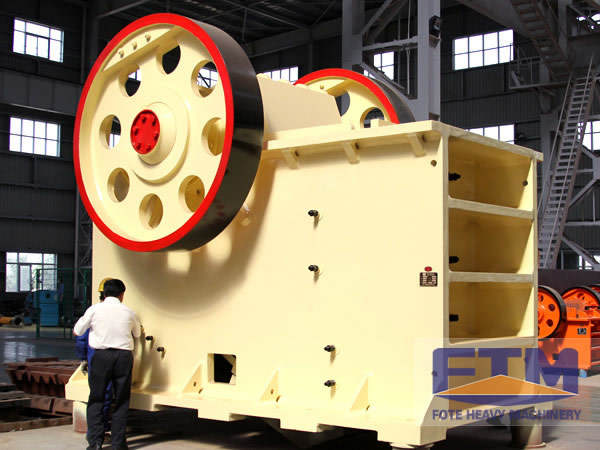 In the world, China is an important producer and exporter of coal. The output of coal in China is ranking the first in the world. In the production and processing of coal, the discharge of coal gangue, the solid waste, damages the environment in our country. Lots of wastes pollute air. And they will form acid rain, which will do harm to ecology and environment.
The demand in society promotes the innovation and development of coal gangue crushers. With the constant reform of the economic system and the rapid development in industry and agriculture in our country, due to the lack of energy, mining machinery manufacturers pay more attention to the research and production of the equipment of high efficiency and energy conservation. Except for seeking for the mining machines' long service lifetime, low energy consumption, and light weight, mining machinery manufacturers also focus on recycling the mining wastes. With the rapid development of the domestic construction, especially the infrastructure construction, the market of crushers will be bigger. Recently, the crushing equipment consumes lot of energy and pollutes environment. In this case, in the low-carbon economy, people in Fote design and produce the products of energy conservation, such as jaw crushers, impact crushers, roll crushers, coal gangue crushers, and so on.
As a professional manufacturer of mining machinery equipment, Fote produces the coal gangue crusher, which can replace the outdated single stage crusher. It can crush the materials of high humidity. The design of the coal gangue crusher is original. It is easy for people to operate.