Different lengths of drying equipment determine the drying efficiency. Therefore, we should make the design after we have known the actual situations of the users. The design should be carried out strictly. We must not offer unqualified dryer machines to users for petty profits.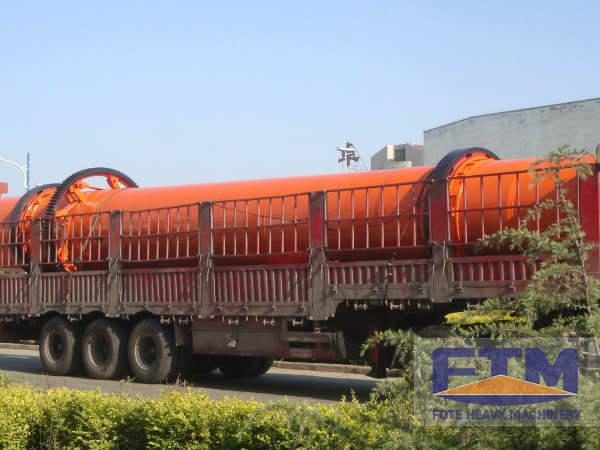 When users are going to buy drying equipment, we always get to know their actual situations and requirements, in order to design dryer machines of different lengths to meet users'requirements. However, because the production capacity of some manufacturers is limited, the lengths of drying equipment that they provide for users can't meet their demands. Especially, some popular dryer machines on the market wear the parts in the machines a lot, which undoubtedly increases the costs of users. We, Henan Fote Heavy Machinery Co,.Ltd, are trying to change this phenomenon. So far, we have gotten a great breakthrough and we are trying our best to bring brand new dryer machines to all our clients in the shortest possible time.
An introduction of the lengths of dryer machines is as follows:
The single-tube rotary dryers apply to viscous materials because viscous materials are not convenient for reciprocating circulation, such as desulfurized gypsum and coal slime, which are very wet. The triple-pass rotary dryers, or the three drum dryers, mainly aim at the small and medium-sized drying requirements of drying 3-15 tons materials per hour. The long three drum dryers usually aim at the large drying requirements of drying more than 15 tons materials. Certainly, the materials to be dried of these two kinds of dryers can not be too viscous in order not to stick to the cylinder wall. The dryer machines on the market are single-tube rotary dryers, triple-pass rotary dryers (or the short three drum dryers), long three drum dryers. Clients can come to the site to visit and test the machine as needed.