Fote Heavy Machinery is the most authoritative domestic manufacturer of crushing machinery equipment, which is widely used in many industrial sectors, such as metallurgy, mining, construction, chemical engineering, and so on. Every year in our country, there are lots of materials and wastes which are needed to be crushed and processed. In the world, about 15% electric energy is consumed for crushing operation and the consumption is increasing year by year. According to the principles of crushing and grinding ores, it indicates that the main methods of increasing grinding efficiency and lowering the mineral processing cost are to strengthen the crushing process and to try to decrease the feed size of the materials which are ready to be ground. By the practice and summary for many years, in the field of crushing machinery, the technological process to crush more and grind less is being promoted, which means that we are trying to decrease the particle size of the finished products that have been crushed, in order to improve the processing capacity of the grinding machine. In this way, both the power consumption and the metal consumption will be lowered. Besides, the cost will be lowered and the economic benefits will be increased. With the development of science and technology, the scale of mining exploitation will be enlarged increasingly. There will be more large-scale crushing machinery. Recently, the most common crushing machines are impact crushers, jaw crushers, cone crushers, and so on.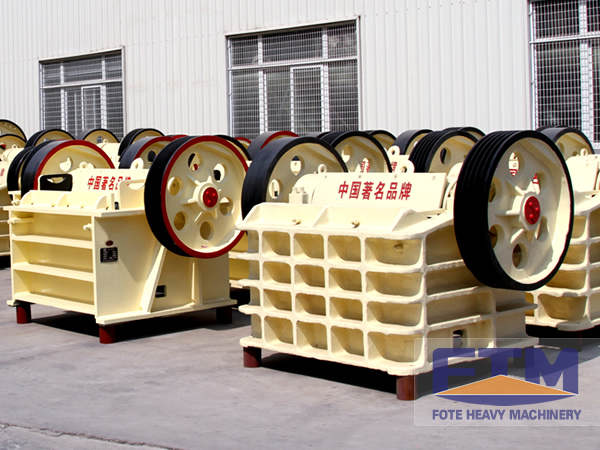 Fote Heavy Machinery has the experience in research and production of crushing machinery for more than 30 years, the technology of which is first-class. People of Fote devote to the research and development of the crushing equipment of high quality and to the engineering design and installation of the whole production line. On the basis of scientific running concept, we serve the clients all over the world, by our advanced processing equipment, mature design, and perfect after-sale concept.
Fote is popular for the high quality of its crushing machinery. And, our clients, we should say thank you for your support and concern in the last year. In 2014, our clients believe in our products and service. Now, a new year is coming. In 2015, we are willing to cooperate with more foreign friends. Happy New Year! We will offer better service and high-quality products to you. If you have any questions about our company, products or service, you can call us at 86-371-69606666.