In recent years, the grinding machine industry in our country develops rapidly. There are more and more excellent enterprises in our country. In China, in powder grinding technology, the development of the production of powder, the application of powder, and the powder equipment manufacture is very fast. There are more and more new equipment and new products emerging in the market, which reveals the vigor and vitality. Since the 1980s, people in China have studied on the ultra-fine calcium carbonate. In Shanghai, Guangdong, and other places, different kinds of calcium carbonate products have been produced.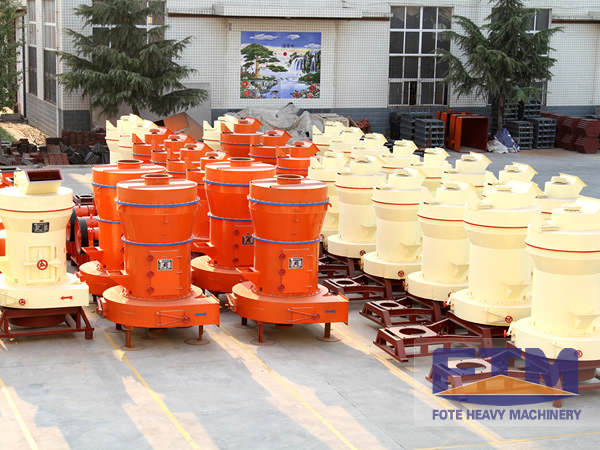 In modern industry, the demand of calcium carbonate powder is increasing a lot. And it is widely used. According to the different production methods of calcium carbonate, calcium carbonate can be divided into heavy calcium carbonate, light calcium carbonate, activated calcium carbonate, and crystal calcium carbonate. It is the urgent demand, in many industries like rubber, plastic production, and paper production, to promote the research and development of the excellent equipment and production process of ultra-fine calcium carbonate products. According to the experts, the development of the ultra-fine powder processing industry, especially the stone powder industry emerging recently, is promising. The application of stone powder is wide. In our daily life, the products made from it can be seen every where, such as plastic, calcium tablet, makeup, clothing, toothpaste, and so on.
Fote Heavy Machinery is a manufacturer, which focuses on the research and development of crushing machines, grinding machines, and sand making machines. Fote has been adopting the latest technology of grinding machines. At the earliest, the advanced foreign technologies were introduced by Fote, such as the production technology of ball mills, Raymond mills, high-pressure ultra-fine powder grinding mills. Recently, many new kinds of grinding machines can be produced by Fote, such as the three-ring medium-speed ultra-fine powder grinding machine, the ultra-fine powder grinding machine, the Raymond mill, which can promote the powder grinding technology of China to the world.