In recent years, the concept of green environmental protection, energy conservation, and emission reduction has been stressed in Chinese machinery equipment industry. As a professional manufacturer of the crushing and grinding equipment, we, Fote Heavy Machinery, insist on developing the green economy with technology innovation and on the environmental protection concept. Recently, Fote focuses on the solid waste treatment, especially on the cyclic utilization of the construction waste, tailing, and other materials.
The solid waste mainly includes the construction waste and the industrial solid waste. And the industrial solid waste contains several the most common materials which can be recycled in many ways, such as the collected coal ash from the smoke and dust generate from the burnt coal, the residual red mud produced after the process of separating alumina from bauxite, the discharged steel slag in the process of steel production, and so on. The crushing and grinding equipment, made by Fote, can be used in the relative environmental protection fields.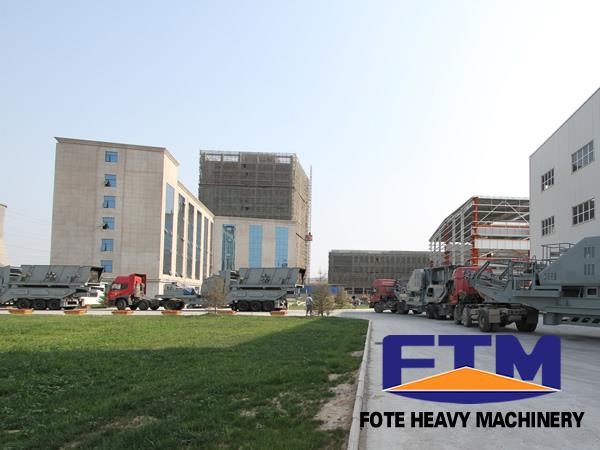 According to the subject plan of the bulk of the industrial solid waste comprehensive utilization of the 12th Five-Year Plan, by China's ministry of industry and information technology, it was predicted that 100 billion yuan would be invested in 10 key projects, including the projects of tailing, coal ash, coal refuse, melting slag, the industrial by-product gypsum, and so on. In the future, the treatment of the construction waste and the industrial solid waste will improve the environmental protection industry of China.
Nowadays, there are still some difficulties in the comprehensive utilization techniques in environmental protection industry. The techniques and equipment in existence can not qualify for the task of the comprehensive utilization of the bulk of the industrial solid waste, which may restrict the development of the comprehensive utilization industry. However, for Fote, the leader in the domestic mining machinery field, these difficulties in the market just means the opportunities and a wide development prospect.
We, Fote Heavy Machinery, spontaneously follow the policy and meet the demand in the market in many aspects like products and concepts. We try our best to make it that the crushing and grinding equipment can be used in more fields. And we focus on the technology research. As we know, recently, there have been the crushing equipment used in crushing the construction waste in many countries like Brunei. And we have gotten good feedback from our clients. The prospect is wide in the market.