Bentonite is a kind of clay rock, some of which is loose like soil while some of which is very compact and hard. Its main chemical components are SiO2, Al2O3, water, and some elements like iron. It is of a variety of special properties, including swelling, bonding, adsorption, etc. Therefore, it is widely used in various industrial fields, which is called the omnipotent soil.
According to the exploration, the bentonite reserve in China is the most in the world, which is of many kinds, applications, and nice prospect. Before used in the industry, bentonite should be ground into fine powder by the grinding machine, whose performance and processing effect are very important for the improvement and application of bentonite.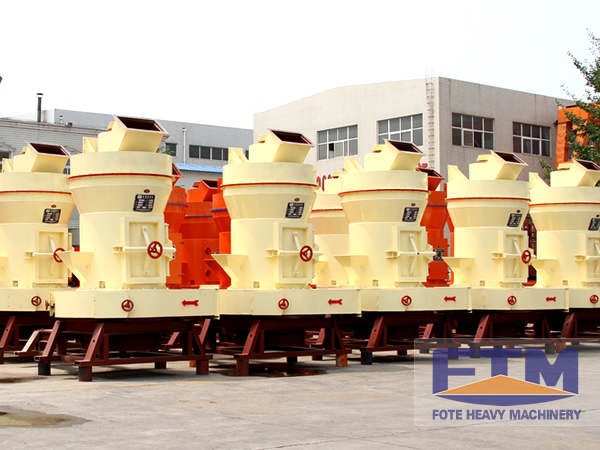 According to the properties and requirements of various non-mental ores like bentonite, with the 28 years' research and development experience and market study of grinding machines, having analyzed the feedback and suggestions from the grinding machine users at home and abroad, We have designed a new-type fine powder processing equipment, the ultra-fine grinding mill.
Inside this grinding mill, the machine body and the base, made from cast iron, are completely connected flexibly. The separator machine with many blades can increase the separating precision. The lateral powder collector is adopted. After many practices, the ultra-fine grinding mill excels in grinding bentonite into powder, which has big output and excellent properties and nice final product, which is approved by clients. Recently, the ultra-fine grinding mill is becoming the first choice to process bentonite. The final product of the bentonite ground by it can be made into many excellent materials like catalyst and has nice application effect in many industries.
If you want more details of the ultra-fine grinding mill and the bentonite powder making equipment, you can chat with us online. We will provide you with the professional and customized production project and quotation.