The hard rocks are tough materials to handle in the mining industry and to certain extent they can be the greatest threaten for the hard rock crushers or crushing machines. Considering the difficulty of the crushing process of the hard rocks, we need to be careful about the selection of the proper device to reduce the abrasion ratio to the least.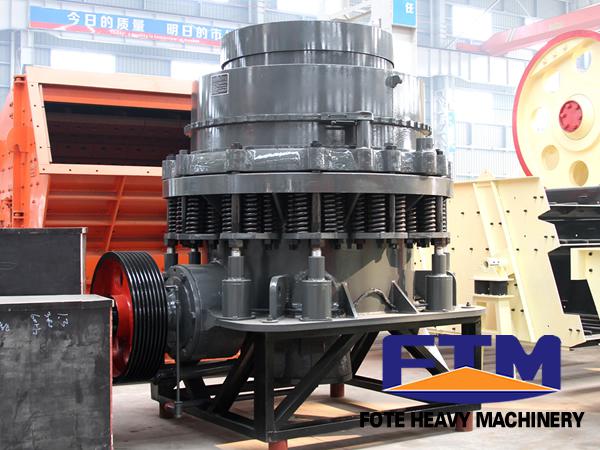 Here we recommend the compound cone crusher to customers in the application of crushing hard rocks. Compared with the other crushing machines, the compound cone crusher with the conical shaped structure can bring high pressure to the material surface when the crusher is running. According to our experts, the compound cone crushers designed and made by our company have the following advantages:
1.The compound cone crusher can work constantly with high crushing efficiency and low energy consumption.
2.The crusher has a high reduction ratio and strong crushing capacity, which can realize the impacting and crushing processes at the same time.
3.The hydraulic uncap installation makes it easy for the customers to change the wear parts and maintain the machine.
4.The lamination crushing technology can increase the grinding efficiency and reduce the quick-wear parts consumption.
5.In general, we use the thin oil to lubricate the cone crusher, which can improve the driving efficiency and makes the machine work for a long time.
The commonly seen hard rocks are granite, diabase, tuff, basalt, rhyolite, andesite and cobbles etc. If we adopt the compound cone crusher in the crushing process of these hard rocks, we will definitely reduce the production cost and expense for the wear parts.