Nowadays, with the development of urbanization construction, the building materials industry is slowly recovering. Due to the urban construction and the new countryside construction, cement building materials industry will have a significant development.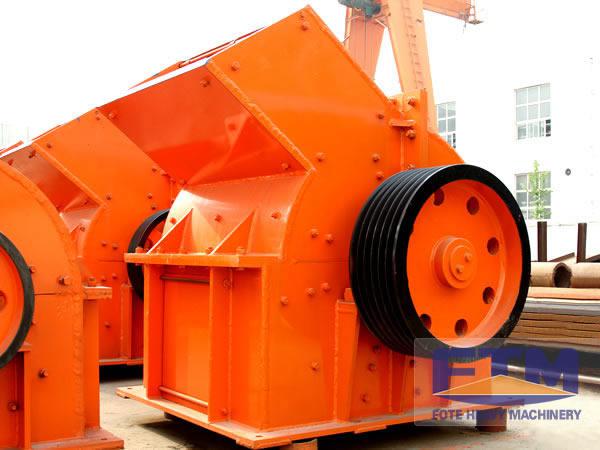 As the key equipment of the sand production lines and the stone production lines, hammer crushers nowadays are widely used in the production of many industrial sectors, such as concentration plants, refractory materials factories, cement plants, and glass factories. The old-style hammer crusher equipment has too much noise and it is easy to be worn. Besides, it's hard to maintain it and its working efficiency is low. After several years'research and development and practical experience, Henan Fote Heavy Machinery Co,.Ltd developed the hammer crusher of a new generation, which is of energy conservation and environmental protection, by selecting the reasonable materials for the equipment and the design concept. This kind of hammer crusher has an excellent quality and a stable performance. And it is easy to operate. This hammer crusher adopts high-chromium alloy as the materials for the hammer heads, which can
effectively prolong its service life. In addition, the output of this series equipment is large. The structure of the engine body is sealed, which can reduce the dust pollution emission. Furthermore, the hammer crusher can turn materials to the required shape at a time, which can take full advantage of its property of energy conservation and environmental protection.
The hammer crusher of Fote Heavy Machinery has gotten high praise of users for its excellent quality and high efficiency of production. The hammer crushers made by Fote can apply to many industries, such as mining industry, building materials industry, chemical industry, metallurgy and feed industry. It can be used for fine crushing and intermediate crushing of the materials under the medium hardness, such as barite, limestone, terrazzo concrete, silica, coal, gypsum, aluminum sulfate, slag, and so on. In a word, it can meet different requirements.