With the development of market-oriented economy, the equipment industry in our country is developing rapidly. Since the establishment of Fote, with the advanced technique and professional knowledge in grinding machinery industry, we insist on developing a series of high-quality and energy-saving jaw crushers and several complete production lines, such as the powder grinding production line, gravel production line, and so on. Besides, we produce the powder grinding equipment, which can be applied to process a variety of materials. There are many kinds of powder grinding machines made by us, including the Raymond mill, ultra-fine grinding mill, high-pressure mill, R-series powder grinding mill, etc. The Raymond mill is widely used due to its advantages, such as the novel structure, high efficiency, and energy conservation, etc. Then, for us, how to choose a high-quality Raymond mill?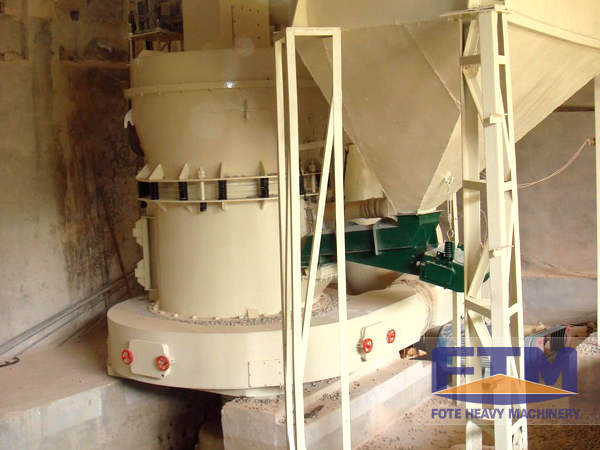 1. The parts of the Raymond mill should be observed seriously. The major parts of the Raymond mill are the grinding rolls assembly and grinding rings. It is common for the grinding roll or grinding ring to be worn. However, the quality of the grinding rolls assembly determines the maintenance rate of the whole Raymond mill plant. The grinding rolls assembly should be paid much attention to because of its highest maintenance rate.
2. It is very crucial to observe the thickness of the Raymond mill's plate because it determines the service life and the operation state of the Raymond mill. Some equipment are worn soon after they were in operation, which is mainly because the plate is not thick enough. Therefore, it should be noticed a lot when the client is going to purchase the Raymond mill.
3. You should make a comparison of the prices of different Raymond mill manufacturers. You are not suggested to choose the cheaper one but the one with the reasonable price.
4. You also have to compare the capacity of different Raymond mill manufacturers. The high-capacity manufacturer is professional as well as having much fund..