Raymond mill is the common used powder making machine in milling industry, so it is no stranger to many people. After being used for a period time, there will be more or less problems to the equipment. It is the key to solve them, so don't worry if the problems are coming. Today, we will talk about why the oil temperature of Raymond mill is too high.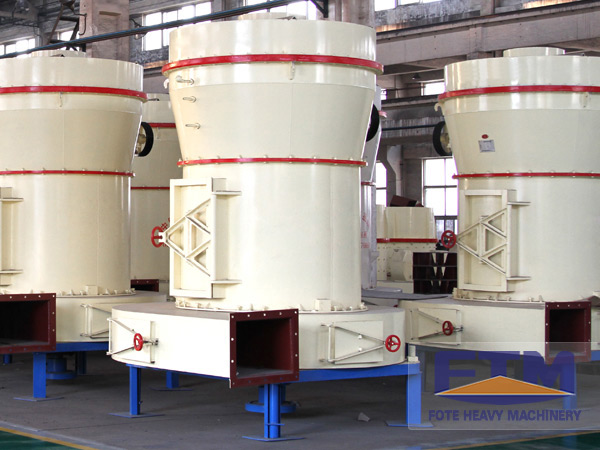 The temperature of Raymond mill is too high, which includes that fan motor heats and bearing temperature is too high and other different phenomena. When facing the situation that the oil temperature is too high, users need to figure out the reasons and then solve them according to the specific problem.
1. Checking whether the extension pipeline is unblocked or not, and whether the viscosity and grade of the oil meet the requirements.
2. The bearing of grinding roller device where powder enters should be added oil in time according to the regulations, regularly cleaned and replaced the oil seal.
3. The bearing of grinding roll and grinding ring need to be added oil in regular time.
4. The room temperature of bearing cannot be more than 70℃. If the bearing temperature is too high, the bearing, bearing room and other accessories must be disassembled and cleaned.
5. The most possible reason of fan motor heating is that the wind pressure is too high. Sometimes, we will be unconscious to hit the fan motor in production, which can change the wind pressure and lead to the motor heat. It reminds us must not modify the device in the production.
6. It also has the problems of equipment itself, for example the quality is substandard. Of course, it requires that the factory should purchase the equipment seriously, and buy the equipment with large brand and high quality, like Fote Raymond mill that has got great praise in the market.
Many problems of Raymond mill that met in daily life is caused by the improper maintenance in peacetime, so users should maintain it at regular intervals to ensure the extension of lifespan of equipment.
Having specialized in the production of Raymond mill for 30 years, Henan Fote makes its own consistent efforts. We introduce the advanced production technology to innovate in the equipment, and continuously reduce the cost to create the maximum benefit for our customers. Welcome the new and old customers to order and purchase our equipment.