New-type fine crushers are used in the crushing operation for common materials. If we want to maximize the production capacity of fine crushers for a long time, we should regularly maintain them. Fine crushers must be maintained when they have been worn. The maintenance steps of the new-type fine crushers are as follows: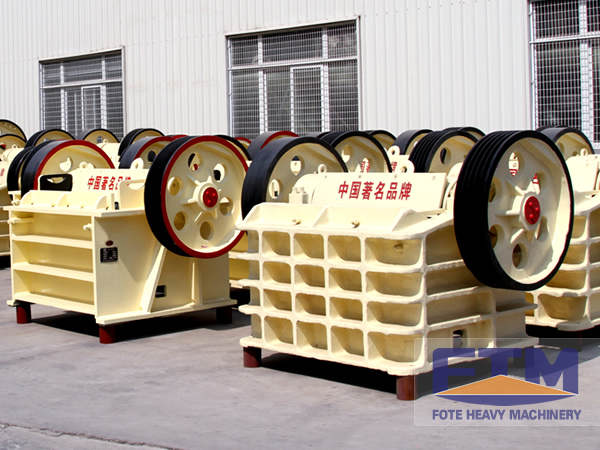 1. The fine crusher with high energy conservation should be examined regularly. When there are abnormal sounds coming from the fine crusher or when the bearing temperature of the fine crusher is more than 70℃, the failures of the fine crusher should be eliminated immediately. Then the fine crusher can continue getting started.
2. When the fine crusher is running normally, the materials can be fed into it. They should be fed into the fine crusher evenly in order to prevent the hard iron objects from being mixed in the fine crusher. Feeding materials should be stopped before the fine crusher stops working. And the power can be cut off after the fine crusher finished crushing all the materials inside it.
3. After the inspection and adjustment of the fine crusher, the rotor should firstly be rotated by manual labor to ensure that there is no friction between the rotor and the other parts and that the rotor does not get stuck and it can rotate flexibly. Then the motor can be turned on.
4. It should be often examined whether the bearing sleeve has been sealed well. The bearing sleeve should be lubricated once per shift. The bearing box should be filled with grease. And it should be washed once every three months and the grease and the linoleum should be replaced every three months.
5. When you are examining the fasteners, the most important thing is to examine whether the obliques of the rotor's plate hammers is loose. The plate hammers must be compressed tightly. Otherwise, the loose plate hammer may hit the engine body, which will cause accidents.
6. While the fine crusher is in operation, it mustn't be repaired, adjusted, or cleaned. Besides, the user must not open any little gate of the fine crusher.
7. When the particle size of the crushed products is too large, the fine crusher should be stopped and its wear pattern should be checked to prevent the rotor from being torn.