It was said that there would be the end of the world in 2012. In fact, it is a rumor. Although it is a rumor, people in the world are reminded by it that we should focus on energy conservation and emission reduction. Thus, people pay much attention to low carbon economy and environmental protection. Nowadays, environmental protection is promoted by people all round the world. The most important things for us, Fote Heavy Machinery, are to produce environmental machinery and to try to seek for low carbon economy and energy conservation, which are the most urgent things for the whole world. The metal crusher is an excellent equipment to recycle scrap metal. Its application range is quite wide. It can be used to crush the waste crane, pop can, paint bucket, and so on. All the waste or useless metals can be recycled by the metal crusher. Recently, because lots of pop cans are used in summer, metal crushers will be used a lot. Therefore, now, it is the best investment choice for you to purchase metal crushers.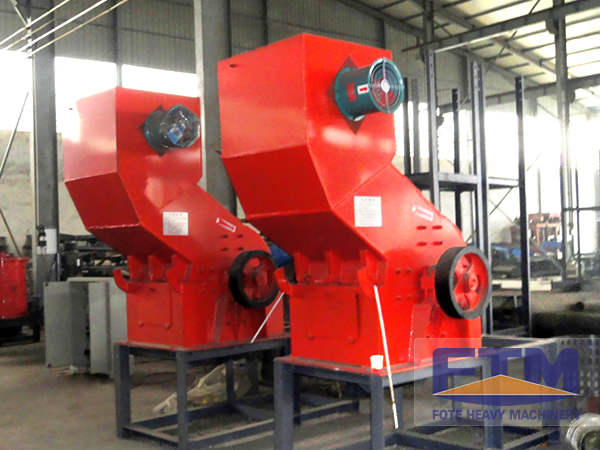 Although China has a vast territory and there are lots of resources, it is necessary to reuse some stuff, including metal. How to reuse metal without waste? This problem can be dealt with by the metal crusher. The metal crusher can be used to recycle resources. It has a great significance for all the world to be of energy conservation and emission reduction, which will have a great influence.
The metal crusher, made by Fote Heavy Machinery, is of high productivity and low power consumption, which is one of the most advanced machines. In China, there is lot of waste metal per year. If we can take advantage of the waste metal, there will be more accessible resources. Most of the waste metal can be recycled in the world. Therefore, metal crusher is beneficial to the recycling of resources.