With the increasing effort made by the government in our country in environmental protection, more and more industries are seeking for the development methods of environmental protection. With the expansion of the industry scale and the advance of technology, the cost of the new equipment which are of environmental protection and energy conservation is decreasing rapidly. For investors, they prefer to purchase the equipment with reasonable price and excellent quality as their first equipment for investment. In this case, the cost advantage of the equipment of environmental protection and energy conservation is becoming increasingly obvious, especially in mining machinery equipment industry. Given this situation, in more and more mining machinery enterprises, people have paid much more attention to the research and development and the production of the equipment of energy conservation and environmental protection. Therefore, micro powder mills emerge at the right moment.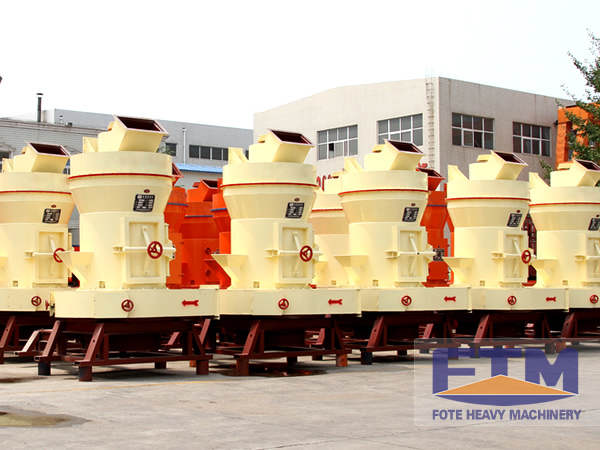 Micro powder mills are widely used in ultra fine processing some materials, such as calcium carbonate, coal, gypsum, and so on. The micro powder mill is one of the most important equipment in processing calcium carbonate. With the increasingly broad space for the development and utilization of calcium carbonate and the increasing requirement of the technology level of the corresponding grinding machines, in the market, the traditional Raymond mills or ball mills can not meet the requirement of high processing capacity and fineness. The three-ring medium speed mills and the high-pressure micro powder mills must be the main grinding equipment because of the latest technology, their convenient usability, and high efficiency.
After sufficient investigation, research, and experiments of a variety of grinding mills, the three-ring medium speed mill, a kind of micro powder mill with high efficiency and low cost, was developed by Fote Heavy Machinery according to its production experience of grinding mills and the introduction of the advantages of the foreign manufacturers of grinding mills.