As we all know, with the development of the construction industry, there are more and more construction wastes in cities. Therefore, recycling and comprehensive utilization of construction wastes are concerned a lot by people. It can not only reduce the waste of resources but also protect the ecological environment from pollution. The construction wastes that have been processed can be taken full advantage of.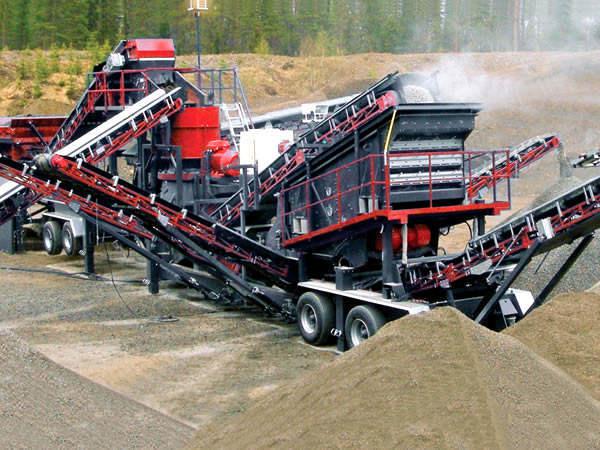 The mobile crushing station, made by Fote heavy machinery, a professional manufacturer of mobile crushing stations, can meet the demand of the construction waste processing. Besides, the mobile crushing station can also be used for the gravel aggregate production.
In recent years, with the constant development of many industries such as the railway industry, the demand for gravel aggregate is increasing constantly. Natural sand is in short supply. But the artificial sand is superior to natural sand. The high quality stones, sand, and gravel aggregate are essential to the construction of high-speed railway. The mobile crushing station can be regarded as the stone crushing production line, which can be widely used in many industries such as railway industry, highway industry, construction, water conservancy, and metallurgy.
The mobile crushing station of Fote is flexible and convenient and it has higher liquidity, which can save lots of costs of the infrastructure construction and the relocation. After the processing of materials by the mobile crushing station, the materials can be put into the sand making equipment or a sand maker directly. The final artificial sand aggregate can be used as building sand that is the necessary material for construction industry.