With the rapid development of the industry, there is an urgent demand of the mining equipment like the ball mill, specially used to grind and process ore. In the market, there are many types of ball mills and they have different specifications. Here, as the professional ore grinding and processing machinery manufacturer, Fote will talk about a kind of mini ball mill in the ore grinding and processing production line with you, which is of 3 meters high. Then, what are the distinctions of this ball mill?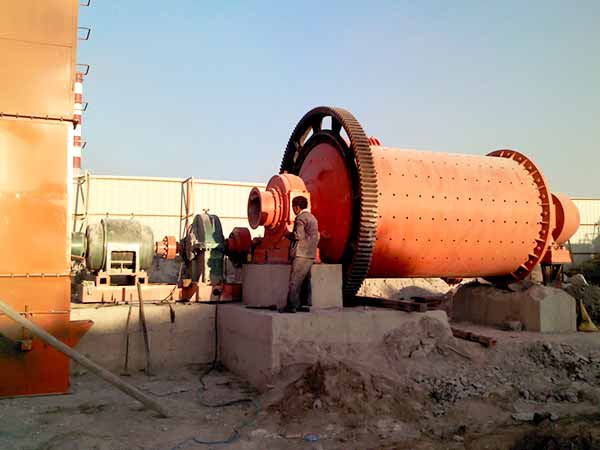 This mini ball mill, made by Fote, has many features, including the nice appearance, the reasonable inner structure design, less floor space, small volume, and it is much lighter than the other ore dressing machines. The mini ball mill is of high adaptation, which means it can be in the operation under any kind of environment. It can process more than 100 kinds of materials. Thus, it can be said that, in the small-scale ore grinding and processing production industry, it is a very important processing equipment.
Don't look down upon this 3-meter-high ball mill. It has many advantages although it is not as big as the other common ball mills. It is as good as the expensive big-scale ball mill in performance. The inner capacity of this mini ball mill is quite big and it is of high bearing capacity, high handling capacity, and high grinding capacity. Its grinding efficiency is 3 times higher than that of the other common ball mills.
The mini ball mill is of less power consumption and very advanced and reasonable design in its electric motor. The energy and power consumption can be reduced by more than 30% and the total operating cost can be greatly decreased. Both of its inlet and the outlet are sealed reasonably. Besides, there is a high-end dust-proof device, which is of environmental protection.