There is a great demand of gravel aggregate, the most basic material for concrete, and high requirement of it, which, in general, is made on site. Fote Heavy Machinery, as a professional ore processing machinery manufacturer, here, will talk about the processes of the gravel aggregate production line and its necessary ore processing equipment.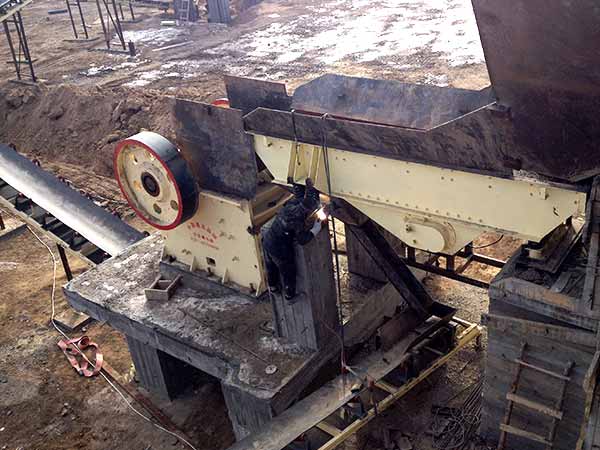 Raw ore should be exploited in the order of designed stock grounds. There are some exploitation methods, such as underwater mining, the exploitation in a river bed or on the shore. The raw ore exploited from the stock ground cannot be directly used to make concrete. It should be crushed and screened and washed to be the one meeting the grading requirement. Besides, some impurities of it should be removed.
In general, the exploited stone material should be crushed for several times to be the one with the required particle size. Thus, the aggregate crushing line consists of the coarse crushing process, the secondary crushing process, and the fine crushing process. Stone material is crushed by crushing machines, such as the jaw crusher, impact crusher, and so on.
After the screening and washing processes, the gravel and water mixture comes into the grit chamber. Slurry and impurity come out of the overflow opening of the grit chamber. The heavier particles sink into the bottom of the chamber. The final product can be gotten by the washing equipment. The common used sand washing equipment are the spiral sand washer and the wheel-bucket sand washer.