FTM is one professional mining manufacturer, whose major products are vertical shaft impact crusher, tertiary crusher, impact crusher, hammer crusher, roll crusher, cone crusher, rod mill, and the the above products have the outstanding performance characteristics belonging to themselves.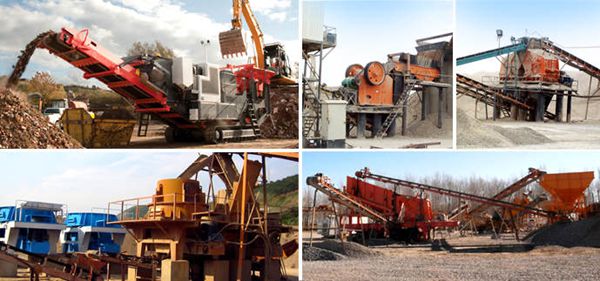 The high-speed development of Chinese high-way and road construction boosts the rapid prospects and improvement of sandstone crushing machinery. To build the modern gravel pits and to produce the excellent aggregate can have become the common purpose of the whole mining machinery. But there are some problems still existing in the field from the aspects of high-way construction, such as the coarse crushed aggregate, serious mixing segregation, excessive flakiness content in gravel, unstable feeding, frequently changing aggregate grade, and the above elements seriously influence the quality of paving construction, and the requirement of high-way construction on aggregate quality is higher. The aggregate quality includes two aspects, one is the resource characteristics including mechanical strength, durability, chemical stability, surface characteristics, surface characteristics, the existence of undesirable impurities and so on, and the second is the processing characteristics, mainly including particle size and grading, particle shaping, consistency of particle composition, cleanliness and particle content.
Advanced equipment are being used in the high-way road construction from aggregate mixing, paving to the RCC, which realizes the automatic construction, and only the raw material processing is behind of the other countries. The quality and quantity of sandstone production cannot satisfy the requirement of highway and road building, which also cannot meet the requirement of the mechanical construction.