As is known to the people who are familiar with mining machinery industry, the jaw crusher is a very common crushing equipment. And the jaw crushers of PE series are the most common ones. With the increasing innovation and advance of economy, the excellent PEX jaw crusher, made by Fote Heavy Machinery, can be applied to crush the material, the compression resistance of which is not more than 320 Mpa. The PEX jaw crusher is mainly used in the secondary and fine crushing operation in stone crushing plants. The PEX jaw crusher is widely used in many industries, such as mining, construction material, road, water conservancy, railway, metallurgy, mechanical engineering, and so on.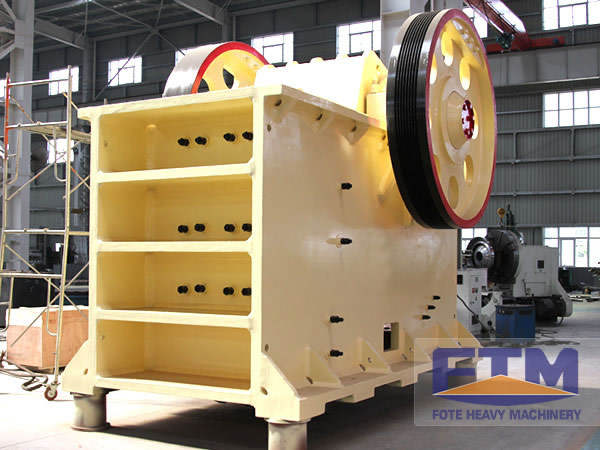 There are lots of technical advantages of the PEX jaw crusher, such as the simple structure, stable property, low production cost, big crushing ratio, low noise, less dust. Besides, the crushing cavity depth of it is big and there is no dead area of it, which can increase the feeding size and the crushing capacity per hour. It is convenient for maintenance. The adjustable range of the particle size of the finished product is wide. The PEX jaw crusher can meet the requirements of different clients.
As is known, the jaw crusher is quite widely used to crush iron ore. The common 69 jaw crusher is welcomed by clients because of its excellent property. In the innovation development process of jaw crushers, the mobile jaw crusher has been improved constantly. In the iron ore crushing process, the mobile jaw crusher can greatly improve the productivity and the efficiency of the jaw crusher.
As a professional crushing equipment manufacturer, Fote provides clients with excellent product quality, service, and reasonable prices of crushing machines, which can help our company obtain the public praise. If you have any questions about the prices of the PEX jaw crusher or the mobile jaw crusher, please consult us without hesitation. We, Fote Heavy Machinery, welcome you sincerely!