Recently, gravel aggregate is necessary for most of large-scale construction projects and production lines. The sand production line is used a lot to make artificial sand, which consists of many equipment, such as the sand maker, sand washer, sand recycling equipment, and so on. The common sand production line has developed quite well. In recent years, it has played a very important role in national economy development.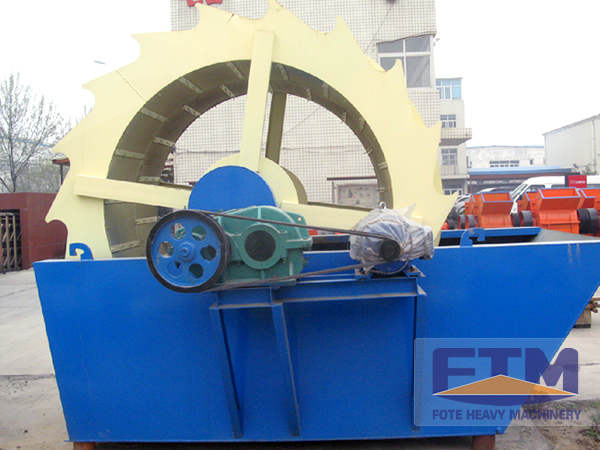 In this situation, with the advanced techniques and the cooperation with developed foreign countries, we have developed the sand maker with the centrifugal rotor, which has been the high-end sand making equipment in the domestic market throughout history. The high-end sand maker has lots of applications. The new-type sand maker has a big inlet and it can process hard and medium hard rocks. Besides, the double-chamber rotors structure is adopted in the high-end sand maker, which can increase the production efficiency by 40%, decrease the abrasion of rotors by 25%, and lower the energy consumption by 25%.
However, in the sand production line, except for the sand making equipment, there is the sand washing equipment. The sand washer can remove dust from sand and mud. The efficient cleaning function can be guaranteed by its new-type sealing structure and the reliable driving device. The sand washer is of high-efficiency speed reduction ratio, less consumption of energy and water, less waste of fine sand, and so on.
In the sand washing production line, there is lot of mud and fine sand discharged from the sand washer, which probably causes that the setting pond gets stuck so that fine sand may flow away. In this case, the sand recycling device can be adopted to recycle sand. The fine sand recycling device is used to decrease the waste of fine sand, which can not only increase the quality of the final product of the sand maker but also can increase the output of the sand production line, which can bring lot of economic benefit. The sand recycling device, with the wet-type production process, can recycle the waste sand, which can increase the output and decrease pollution. The sand maker can bring great economic benefit to clients due to the perfect combination of its different parts, and its many other advantages.