As a new-type machinery in mining industry, the sand making machine has been developed rapidly. In recent years, obvious progress has been made in the technique of it. We have greatly closed the gap between the foreign sand making machine technique and ours. With the constant development of new technique, we have gotten better result and our sand making machine has a certain significance on the foreign market.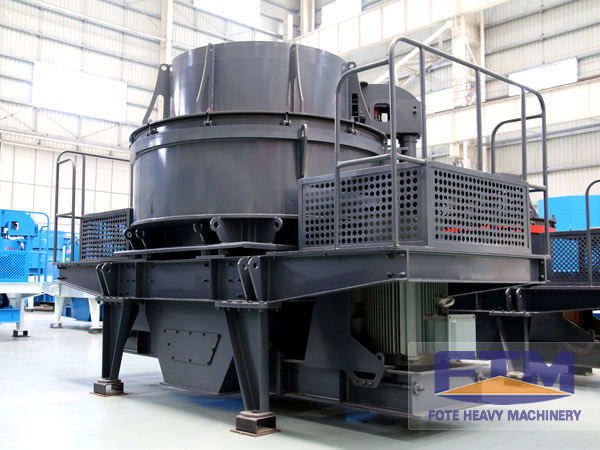 The development and advance of the related industries have been driven by the rapid development of the sand making machine, which provides the economy and infrastructure construction with nice industrial conditions. As is known to all, the construction of economy and infrastructure is the major task for our country, which needs the gravel production line as the guarantee. In this kind of economic environment, there is a nice development opportunity for the sand making machine. With the increase of the demand of the sand making machine, the structure improvement of the sand making machine has been greatly paid attention to in China. The domestic sand making equipment manufacturers have done lots of researches and developed more advanced equipment.
In the market recently, lot of artificial sand is needed. The main requirements of the sand making machine are low energy consumption, high output, and the strictly controlled market. For many other manufacturers of sand making machine, energy conservation and efficiency are the most important things for them. As for Fote, we can guarantee the product's quality, lower the energy consumption, and can seek for higher output of the machine. Our sand making machine has already met the requirement in the mining market.
The sand making machine is designed on the basis of the constant innovation of mining technique, which is mainly used to crush the crisp materials, such as limestone, gypsum, and so on. Due to its simple structure, big crushing ratio, low energy consumption, even particle size of the final product, high productivity, the sand making machine is an ideal secondary and coarse crushing equipment in cement industry, mining, and chemical engineering industry. The energy consumption of the sand making machine is one third of that of a traditional crushing machine. The sand making machine is 85dB loud. Due to the perfect design of the sand making machine, the space can be saved and the cost can be lowered.