As a professional manufacturer of mining machinery, Fote Heavy Machinery, according to the actual situation in the market and related researches, believes that there are some major influential factors of the quality of concrete, including the particle shape of the gravel, the grading situation, the mud or powder content of the stone, and the strength of the stone, and so on.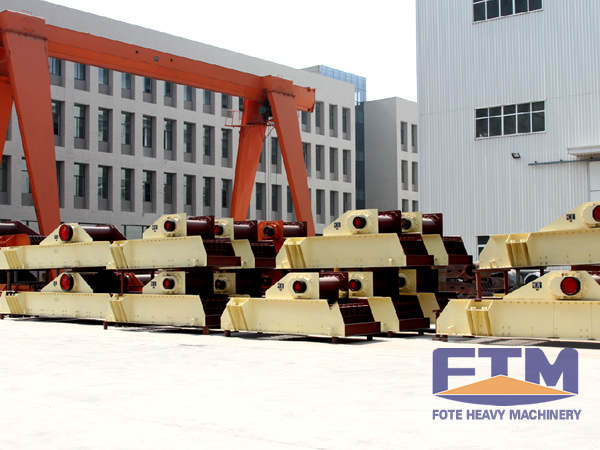 For example, the gravel with much mud may cause much water consumption so that the water cement ratio will increase and the cement's strength will decrease, which will cause that the concrete will probably shrink and be dry and cracked. Therefore, the gravel with too much mud should be washed and examined then it can be used.
The reasonable particle grading can decrease the porosity and increase the compactness of the concrete, which can increase the strength and durability of the building. The reasonable particle shape can guarantee that the concrete pulp is sending the concrete into the building without extra water and that the post-hardening concrete has high strength. Recently, it often occurs that the operation in the site is affected because of many needle-like and flaky gravels inside the concrete. Thus, sometimes, the particle shape of the gravel is more important than its grading. The gravels produced by the cone crusher and the sand maker made by Fote are of the uniform size, of which the needle-like and flaky ones are less than 5%. Most of its gravels are cubic, which is very convenient for the combination and can meet the requirement of the qualified aggregate used in the national key projects.
Besides, some suggestions are made for you. Firstly, the gravel should be of high quality. Secondly, it is the gravels with the uniform particle size that can be supplied at a time. Thirdly, we suggest that the gravel should be washed before the supply. Certainly, the most important thing is to select the proper stone and equipment.