As is known to us, in general, in the usage of a ball mill, the lubrication for the kinetic pressure is often not enough, which directly has an effect on the the start or stop of a ball mill. According to the feedback of our clients, Some experts from Fote Heavy Machinery have researched and resolved this problem, which can increase the output of the ball mill. Besides, the production quality can be guaranteed, which can actually bring benefit to many users.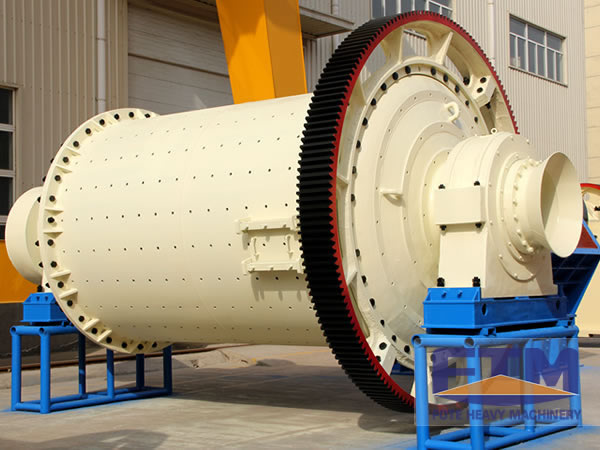 In the domestic industry, due to the immature technical level and the lack of innovation, when the ball mill starts, stops, or rotates at a very low speed, the oil film can not be formed efficiently and the friction resistance between the shaft neck and the bearing will increase, which will lead to too much load for the start of the ball mill and which is not benefit for some driving devices, such as electric motor, reduction box, and so on. Besides, it often scratches the bearing shell. The static-pressure lubrication applied to the ball mill means that the high-pressure oil pump supplies oil from its button to make the shaft float up, which does not stop supplying oil until the stop of the machine and it is cooled. In this way, certainly, some bad influence on the ball mill when it starts or stops can be resolved.
Fote Heavy Machinery excels in the production of a variety of mineral processing equipment. However, the mineral processing equipment and the mineral processing process are developing synchronously. The process is the key and the equipment is the base. The mineral processing equipment, made by Fote, is of new structure, new material, new technique, and new process,etc. The application of mechanical-electrical integration and the automation control technique greatly promotes the constant innovation of the mineral processing equipment and makes it be of high efficiency and energy conservation. You're welcomed to consult us about our equipment.