As is known to us, the jaw crusher and the cone crusher are the common equipment among all the stone crushing equipment, which are widely used in the market. The jaw crusher is a kind of major crushing equipment while the cone crusher is the common medium and fine crushing equipment. For a client, in the selection and purchase process of the stone crushing equipment, in fact, there are many elements that should be taken into consideration. The common four elements are the rock type, the feeding size, the discharging size, and the productivity of the machine. All these elements should be selected seriously. When you have already known some elements like the strength and hardness of the rock, you can select the proper crushing equipment according to the elements mentioned above.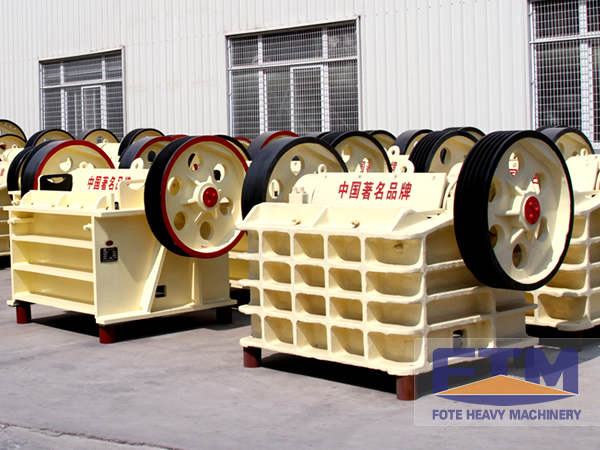 In the production process of the jaw crusher or the cone crusher, some knowledge of the maintenance of the crushing equipment is also very important. Firstly, some tips of the daily maintenance of the jaw crusher are ready for you. It is convenient and reliable to lubricate the parts of the crushing machine. Next, in the lubrication process, some things need to be noticed:
1. It should be ensured that the crushing machine has nice operation and long service life. The lubricant should be added to it in time. The machine should be lubricated once every 3 to 5 days.
2. The amount of the grease which should be added to the bearing of the machine once every 3-6 months accounts for 50%-70% of that of the one added to the whole board. Before the grease has been added to the machine, the track of the rolling bearing should be washed with clean gasoline or kerosene. During the cleaning process, the oil hole should be opened.
3. Grease should be selected according to different climates and places. There are some kinds of grease, such as calcium soap grease, sodium soap grease, and calcium-sodium base grease. If the grease is too dry, the mixture of thin oil and grease can be used.
4. Grease should be added to the joint of the toggle and the supporting base while the machine is in installation or repair.
It should be ensured that all the bolts are fastened on the base every day. Any loose bolt may bring a more tough problem through the constant vibration of the machine. In the maintenance process, its bolts should be examined every day.