Circular vibrating screens are the necessary equipment in sand production lines and crushing production lines. The advantages of circular vibrating screens are as follows:
1. The amplitude of a circular vibrating screen is adjusted by the drum-type eccentric shaft and the eccentric block. They can effectively improve the excitation force and the production capacity. The circular vibrating screen adopts the connection between ring slot and rivets. The structure of the circular vibrating screen is advanced. And it is firm and durable.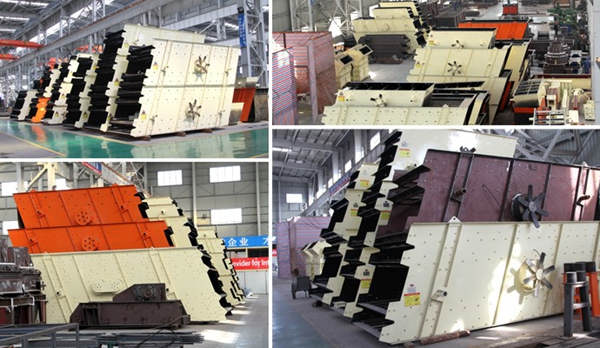 2. The moving routes of the materials passing the sieve are long, which can effectively improve the screening efficiency and can guarantee that the screened materials are uniform in size.
3. There are various screening specifications of circular vibrating screens. The range of these specifications is wide. Therefore, the circular vibrating screens can be customized and the specifications can be matched by clients according to their concrete requirements.
4. The sieve of a circular vibrating screen is woven by spring steels. The service life of the sieve is long and the sieve meshes are not easy to be blocked. There are various alternatives to the spring steels, such as steel plates or polyurethane. The screening efficiency is high and the treatment capacity is large by the sieve which is made of these materials.
5. The circular vibrating screen adopts the Tyre Couplings and flexible joints. The operation of them is stable. The structures of them are simple and it is convenient to maintain them rapidly.
6. The vibrator of the circular vibrating screen is a bearing with large ribs. It is lubricated by thin oil. And it has low noises. Besides, the service life of the vibrator is long.