The brief introduction of Fote energy-saving ball mill: the structure of the energy-saving ball mill is different from that of the original one, the machine body and the chassis of which are installed together on the surface of the base. Its main bearing is the double-row self-aligning roller bearing, which can decrease 30% of the total energy consumption. Its productivity can be increased to 15%-20%.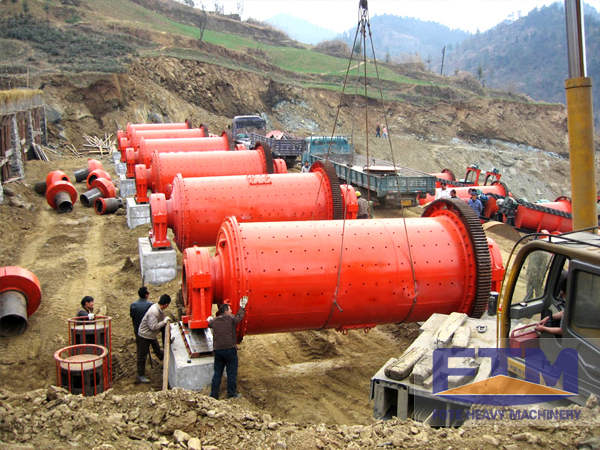 It has the actuator and the energy-saving device, which can greatly decrease the energy consumption. All the parts of the energy-saving ball mill are combined with the high-quality components, including the rotary tube, the lining plate, media, parting board, and the discharging grid plate. It is welded automatically and examined with ultrasonic. Besides, it is of one-off process with the large-scale special machine tools, which can ensure the precision and high quality. Thus, the energy-saving ball mill's service life can be prolonged. It has the reasonable outlet. Besides, clients can select the iron separator according to their own requirements. The design of the inlet is reasonable, which increases the feeding amount. The ultra-fine ball mill and the classifier together form the closed system without dust, which can decrease the damage to people.
Compared with the motor power of the traditional ball mill, the one of the energy-saving ball mill can be decreased by 18-25% with the advanced technique. Besides, 70% of the lubricant and 90% of the cooling water can be saved. It can save more than 20% of the energy comprehensively. It is widely used in many production industries like cement production. Expect for these features, what are the major advantages of the energy-saving ball mill?
Compared with the common ball mill, the energy-saving ball mill can lower the power of the motor and decrease the installed capacity so that the working efficiency can be increased and the consumption can be decreased. Besides, it is in the stable and reliable operation. The hollow shaft is made from steel castings. Its lining can be discharged and replaced. The big gear wheel is made from gear hobbing. Besides, there is the wear-resistant lining plate on the wall inside the tube. The main bearing is lubricated with lubricant. It is convenient for the usage of it for fear of heavy metal pollution. Fote heavy machinery adopts the rolling bearing instead of the sliding one, which is of large load capacity and long service life, which is more than 50% higher than that of the sliding bearing. There will be less machine halt due to excessive high temperature of the sliding bearing. The motor capacity can be made full use of. The advanced lining plate's structure can increase the output by 5% to 7%.