The Introduction of Copper Ore:
Copper ore is a kind of non-renewable ore resource, the storage volume of which is big in China. However, because there is much lean ore and less high-grade ore, in order to take advantage of copper ore, there should be a series of production processes to increase its use ratio.
The copper ball mill is a necessary equipment used to crush copper ore firstly and to grind it. Since it was put on the market, the copper ore ball mill has been welcomed by users. Then, what are its advantages? Next, let's get to know the advantages of this equipment.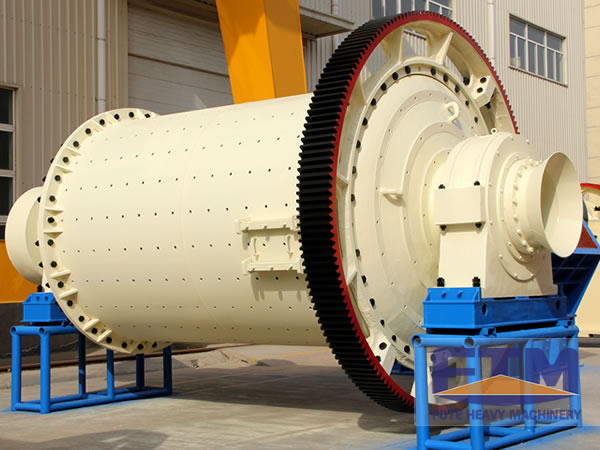 The Advantages of the Copper Ore Ball Mill:
1. The operation of it is relatively stable and there is less vibration of it, which can greatly decrease the maintenance rate of the ball mill.
2. There is less noise or dust in the operation of the copper ore ball mill, which can create a nice working environment for the operators and can decrease pollution.
3. The grinding media inside the equipment are oval grinding balls instead of balls, which can increase the crushing capacity of the copper ore ball mill and can make it grind the material adequately.
4. Its structure is simple and it is convenient for its installation and maintenance. Meanwhile, the particle size of its final product is even. Besides, there is no excessive grinding phenomenon.
5. The rolling bearing is adopted to replace the the sliding bearing so that the friction of the equipment can be lowered. Then, it is easier to start the machine and the energy consumption of the equipment can be decreased efficiently.
The Recommended Copper Ore Ball Mill Mfr:
Fote Heavy Machinery is a professional mining machinery manufacturer with the advanced production technique and the domestic first-class testing base. Each component of the copper ore ball mill has been tested strictly and all its key parts are made from the new-type wear-resistant material. The service life of this equipment is long, which can effectively decrease the production cost for users. The copper ore ball mill made by Fote has the obvious superiority, which can bring greater benefit to users. Therefore, it is widely used by lots of users.
We believe that quality speaks louder than words. We are trying to make Fote be the best brand in China. The equipment made by Fote is both of nice quality and reasonable price. If you want to get to know Fote machines further you can call us at +86-371-69606666 and you can visit our company.