Recently, iron ore has been in short supply in the market all over the world. According to related data, this situation will last till 2015 at least. However, iron ore's price will keep ranking among the highest ores in the world, which will increase the demand of the stone production line.
According to experts, there are two main causes of the situation that iron ore is in short supply. One is that it is hard to supply enough iron ore in a short time.The other is the great demand of iron ore in the market, especially the demand from China.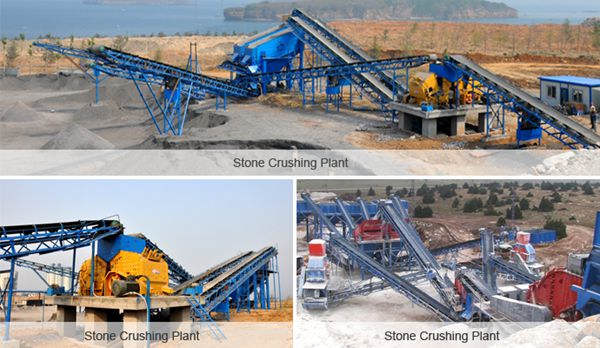 In the Global Plan, there are 240-250 new iron ore projects. Even so, it is hard for international iron ore exporters to meet the increasing iron ore demand. Due to some uncertain elements, many projects may be delayed or not be conducted. For example, the lack of labor force and much cost of infrastructure construction will lead to the increase of the cost, lower the grade of iron ore, and can not obtain the license in the investment and development of a project. At least, before 2015, the iron ore manufacturers in existence or new ones still can not meet the demand in the market.
In 2011, due to the great demand in the market, the domestic production scale of iron ore was increasingly enlarged. As a professional manufacturer of stone production lines, we, Fote Heavy Machinery, can obviously realize it that there should be more stone production lines. However, one billion of iron ore has to be imported to China because there is lot of lean ore among the iron ore in China. In the total reserve, the lean ore reserve accounts for 80%. Besides, there is lot of ore with various elements, which will increase the iron ore production cost.
In the next five years, the output of iron smelting furnace will be increased by about 0.3 billion tons all over the world. The one of China will be 60%. China plays an important role in the development of the iron ore market in the world. China's great demand of iron ore will constantly promote the increase of trades, which is the main cause of the short supply of iron ore in the market in the world and the increase of its price. Fote will keep up to date and try to make better stone production lines and mining crushing equipment, such as the jaw crusher, impact crusher, and so on.