Toothed Roller Crushers have lots of advantages. The tooth form of the toothed roller crusher made by Fote Heavy Machinery adopts optimized design. The toothed roller crushers of Fote are of high efficiency and low energy consumption. The particle size of its finished products is uniform. The volume of a toothed roller crusher is small. Its crushing ratio is high. It has low noise. The structure of it is simple. And it is convenient for people to maintain toothed roller crushers. Recently, the productivity of the toothed roller crushers made by Fote is higher than that of the others in China. It is safe and reliable for users.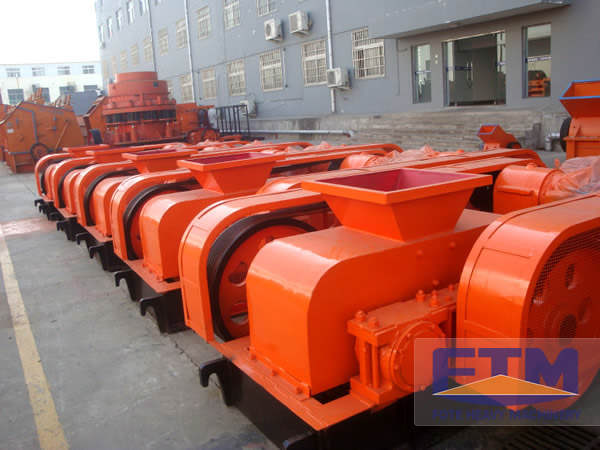 The principle of a traditional toothed roller crusher is that materials are squeezed and crushed at low speed. However, the principle of the toothed roller crusher of Fote is that particular wear-resistant toothed rollers rotate at high speed and split off and crush the materials. Thus, the productivity of toothed roller crushers is high. Because of the unique advantages of the toothed roller crusher, it is widely used in the crushing industry field:
1. The volume of the toothed roller crusher is small so that it is convenient for transportation and it can be in operation anywhere.
2. There are few requirements of the construction site and the environment when the toothed roller crusher is in operation.
3. Toothed roller crusher can be used in coarse crushing materials, secondary crushing, and fine crushing materials. A combination of several toothed roller crushers can finish a whole fine crushing process.
4. The design of the toothed roller crusher is reasonable. There will be no stuck materials in it. Besides, the maintenance cost of it is low.
5. Because of the working principle of the toothed roller crusher, its two rollers run towards each other, the preliminary screening of the materials can be done.
6. The two toothed rollers with saw tooth run towards each other at different speed. It can lead to a nice crushing effect. It can also crush the humid materials.