With the society development in decades and the increasing requirement in housing and railway construction, there are some large-scale engineering projects recently, which is a challenge for the gypsum crusher and the quartz crusher. Meanwhile, there are more and more gypsum crusher manufacturers. Lots of them want to grasp this great opportunity to obtain benefit, which increases the competition in the market. Faced with the increasingly fierce competition in the industry, we, Fote Heavy Machinery, insist on the research and development of the gypsum crusher, which is of high efficiency and energy conservation, and on learning the new techniques in order to create more fortune for our country, which is both benefit for the sound development of the industry and the satisfaction of clients' higher requirements.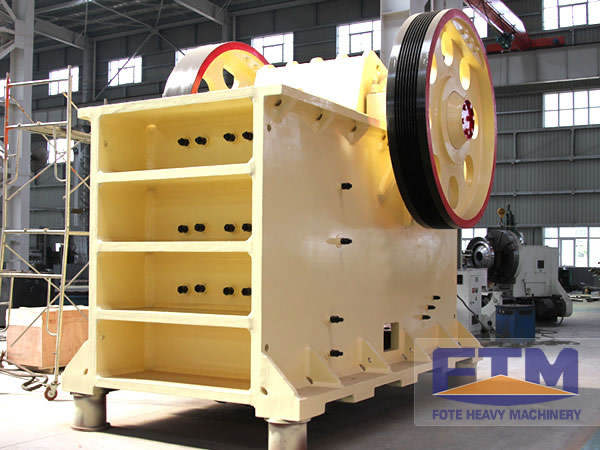 With the advanced techniques of machinery at home and abroad and the domestic concrete situation in cement industry, mine, mineral separation, building material, the gypsum crusher has been developed to process the material with the medium hardness. It is better than the traditional rolling machine in energy consumption and its comprehensive effect is better than that of the cone crusher. It has many advantages like the wear-resistant material. The particle size of its final product can be controlled efficiently and stably for a long time. There are several features of it, such as the high fine crushing efficiency, less power consumption, nice dust proof, long service life of the quick-wear parts, less cost for the components, high running rate, simple in maintenance and operation.
We, Fote Heavy Machinery, have been focusing on the communication with clients, which can make us serve our clients better and get us to know their requirements. Then, we try to advance the gypsum crusher according to these requirements. Our clients' requirements can be met and they can also grasp the business opportunity.