The classification operation means, according to the different sedimentation velocities of the particles in the moving medium, the process of dividing the particles into the ones of two or more grades. In general, it is often used in the classification of the materials of fine particles.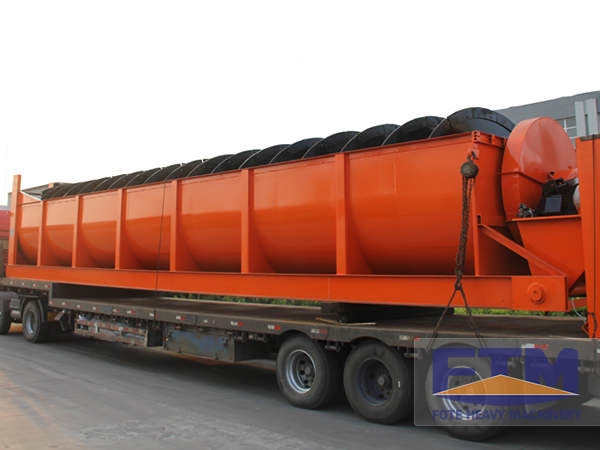 In most situations, the particle size of the material ready to be classified is less than 5mm. It can not be more than 10-15mm. The numbers of the grades of the classified particles should be determined according to the requirement. At least, they should be divided into two grades. If you want more grades, they can be divided into 10 grades. In the process of the classification of several grades, the classification generally is of the principle, first rough then fine. But, in some situations, the principle, first fine then rough, or the combination of the two kinds, can also be adopted.
The classification operation is widely used in many processes in mineral processing plants. For example, the classifier machine is needed in the gravity concentration operation and the ore dehydration operation. We, Fote Heavy Machinery, will introduce the different applicable environment of the classifier machine to you, which is as follows:
1. The preparations should firstly be made for the gravity concentration operation, such as the one with the shaking table. At first, the material should be classified by grades, which can reduce the effect that the particle sizes have on the classification process.
2. The classifier machine and the ore grinding machine can work together in order to control and examine the particle size of the ground ore. In this way, the qualified ground products can be separated from the other ones in time, which can reduce the over crushing phenomena.
3. The classifier machine is mainly used in the ore or material grading dehydration operation. It is mainly used to reduce the moisture of materials.
4. The classifier machine is used to conduct the classification operation. It is used to divide the material into the one of different grades, which have different applications.
We, Fote Heavy Machinery, mainly produce mechanical classifier machines, such as the spiral classifier. It can be used with the ore grinding process together and it can be the screening in advance, the screening of examination and of control. The spiral classifier can also be used in the de-slime or the dehydration operation.