1. The operation capacity and the service lifetime of a flotation machine are determined by maintenance and the normal operation of each main part of it. All the parts of a flotation machine should be examined once every 3 or 4 months. The new flotation machine should be examined frequently in the first few months of operation.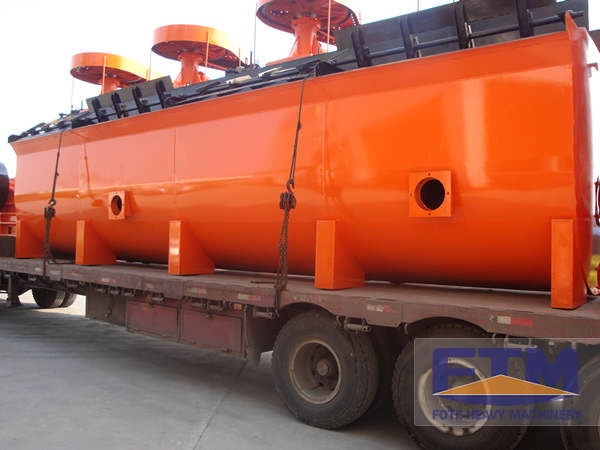 2. Only the skilled staffs can inspect the flotation machines.
3. In order to replace the quick-wear parts of a flotation machine in time and to cut the downtime, a complete set of the quick-wear parts of flotation machines should be stored in the warehouse. And the service lifetime and the reserve of flotation machines can be determined according to the specific situations.
4. Some technical guidance and training should be offered to the operators of flotation machines, which can make them have a comprehensive understanding of the machines.
5. There should be a filter when the operator put oil into the flotation machine, which can make the oil not be mixed with dirt and the useless stuff. During the operation time of the flotation machine, the oil lid should be sealed.
6. The flotation machine can be turned on after the inspection.
7. The order of starting a flotation machine is to press the switch on the lock gate then to press the start button.
8. After the starting of the flotation machine, it should be forbidden to touch the rotating parts of the flotation machine with hands.