The coal briquette machine can help to decrease the haze pollution. The main causes of the haze in China are the burning coal and the automobile exhaust. Therefore, other energy sources are encouraged to use by the government, including wind energy, solar energy, natural gas, etc. However, as a common and cheap energy, coal has been used in China for a so long time.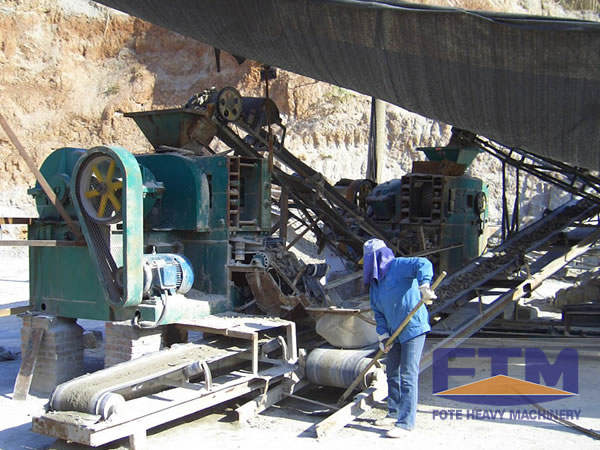 In order not to rely on the usage of coal, it is a better solution to adopt coal gas. In China, there is a large quantity of low-quality and cheap coal, which is of low ignition point and small particles. In the burning process of coal, there are lots of particles, which are one of the main components of haze. By using the coal briquette machine, the crushed coal and coal powder can be pressed into balls, which will be sent into the furnace to make gas. Then, the emission of pollutant can be decreased without the decrease of the supply of the energy. Although there is an enormous reserve of cheap coal in China, the utilization level of it is low. However, the output of the large-scale coal briquette machine is 100t/h, which is the largest in China recently. Meanwhile, it is the most advanced briquette machine in property, which can not only shape coal powder but also can process sulfur slag.

The application range of the briquette machine is extremely wide. It can make balls from a variety of materials, especially powdery materials, such as lime powder, aluminum oxide, fertilizer, etc. Besides, in the non-ferrous metals industry, the powdery material and auxiliary material can be processed by it. The dry powder briquette machine can help to decrease dust pollution, control the capacity, and recycle the waste, which is convenient for the transport.

The briquette machine is widely used in steel mill, lime factory, metallurgy, etc. In recent years, the emission load of sulfur dioxide from power plants has been controlled by the government. The flue gas desulfurization industry in coal-fired power plants has developed quickly so that there will be lot of FGD gypsum, as a by-product, to utilize which is becoming a tough problem. Besides, to use the industrial gypsum instead of natural gypsum can not only decrease the exploitation and pollution but also can offer the needed product to the society to bring much social benefit, economic benefit, and environmental benefit.