As we all know, the jaw crusher is widely used in many fields. Next, according to its application to the mining industry, the sand production line, and the urban waste disposal, the three main application fields of the jaw crusher will be introduced to you: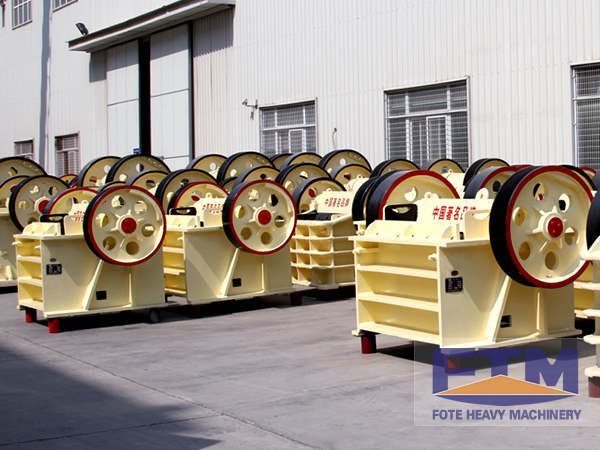 1. The Application of the Jaw Crusher in Mining Industry
There has been a large demand of the jaw crusher in mining industry. It has been so long that the domestic jaw crushers can not meet the need in mining industry. However, in the exploitation process of iron ore, what are needed are not only the technical mining tools for iron ore but also the jaw crusher with excellent property. With the squeezing between the jaw plates, the jaw crusher can crush hard rocks like iron ore and highly corrosive materials.
2. The Application of the Jaw Crusher in the Sand Production Line
In the sand production line, stone material is fed into the cone crusher evenly to be crushed firstly with the vibrating feeder. Then, the crushed material is sent into the jaw crusher to be crushed further with the belt conveyor. Next, the material crushed by the jaw crusher is sent into the vibrating screen to separate it into two kinds of gravels. The gravels which can meet the feeding size of the sand maker will be sent into it while the others will be sent back to the crushers to be crushed again. Recently, the range of the particle size of the final product of the jaw crushers in the market is 10mm-105mm.
3. The Application of the Jaw Crusher in the Infrastructure Construction
Since 2000, the urban construction in China has been developed rapidly. Especially since 2005, the urban waste disposal has been increasingly noticed by people. Thus, jaw crushers are needed a lot. Besides, there are still many problems in the construction and management of water conservancy projects like the bad project quality, which can not meet the requirement in flood control. Thus, jaw crushers are very necessary for the infrastructure construction.