Mineral ore crusher is one kind mechanical equipment for processing the various ores in sandstone production, and the types and specification of the mineral ore crusher are including jaw crusher, impact crusher, hammer crusher and so on. Dust pollution will be caused in crushing the mineral ores, which certainly will impact the surrounding environment.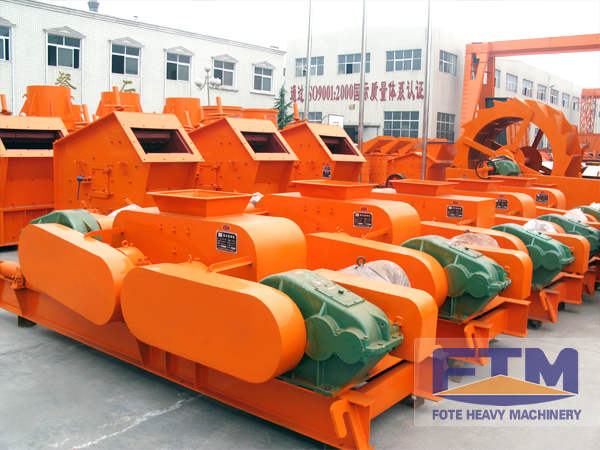 One environment-protection mineral crusher is very important after knowing about the situation mentioned above on, so FTM, as one professional mining equipment manufacturer, today will introduce one green roller crusher for our customers in order to protect the living environment of human beings.
The finished products of roller crusher is average, lowest powder grinding ratio, whose granularity is between 0.5-40mm, so it fully can satisfy the strictest production requirement. The gap between the rollers should be adjusted easily, which certainly can be helpful for our customers to adjust the disport granularity of those finished products according to the practical production requirement.
This kinds of roller crusher can install the replaceable wear-resistant plate on the rollers, and the plate should take the advanced wear-resistant materials, so it owns the long lifespan, easy to maintain, not easy to be damaged, and that is the true reason why it can save a lot by comparing with the other crushers.