Recently, foreign enterprises often adopt vertical roller mills and powder separators to form the production process of circle flow system as the preparation for producing slag powder. However, few domestic enterprises adopt this kind of production process. Instead, most of them adopt the open flow system with mini ball mills. Because the grinding ability of slag is much worse than that of clinker, the slag particles inside the cement primarily ground by ball mills are thick. Thus, the potential hydration activity of slag can not be given full play to. If slag is turned into the slag micro powder whose superficial area is 400-600㎡/kg, the slag micro powder instead of some cement can be used as the admixture of the premixed concrete. The high-strength concrete can also be produced in this way. The main characteristics of a vertical roller mill are the high productivity of one set of it and low energy consumption. But its investment for once is little high, which can not be accepted by the common domestic enterprises. However, there are some disadvantages of the open flow system with mini ball mills, such as low productivity of one set of the machine, high energy consumption. Besides, the particle size of the finished products in this system is difficult for people to control. Thus, it can not conduct the mass production.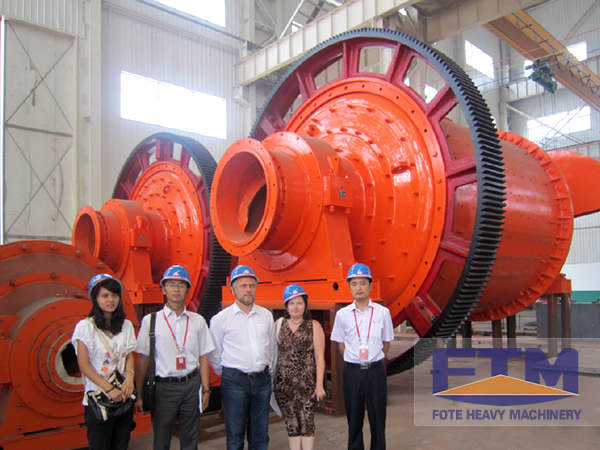 It can reduce the cost of a construction project to mix slag micro powder, instead of some cement, in concrete. It has been listed in the promotion program in construction field in the period of 10th Five-Year Plan (2001-2005) by the government authority in our country. Producing slag micro powder is beneficial to the comprehensive utilization of resources, energy conservation, and the ecological environment protection. Therefore, Selecting large-scale ball mills as slag mills accords with the actual conditions of China. Besides, the investment of it is low. The output and the quality of the finished products are stable. The operation of it is reliable.
According to the Japanese production process of ultra fine slag powder, we adopt the combination of ball mills and high efficient ultra fine powder separators to produce ultra fine slag micro powder. If possible, the extrusion beforehand can be conducted before the operation of the slag ball mills, which will lead to a better effect. Thus, it has a good practical and social significance to study how ball mills grind slag.