As is known to all, basalt is a kind of ore with lots of functions. Recently, basalt is widely used in many industries, such as highway, airport, port, tunnel, subway, and so on. Basalt is hard and tough, the silicon dioxide content of which is high. In the actual crushing process, it is very hard to crush basalt so that the cost for crushing basalt is quite high. Therefore, the design of the basalt crushing process should be reasonable. Both of the investment of the crushing project and the cost of the production line should be taken into consideration. In the basalt crushing process, it is probable that the wear-resistant parts like the jaw plate are worn a lot. Thus, you'd better select the crushing equipment with the lamination principle, which can decrease the abrasion or waste of the parts as much as possible.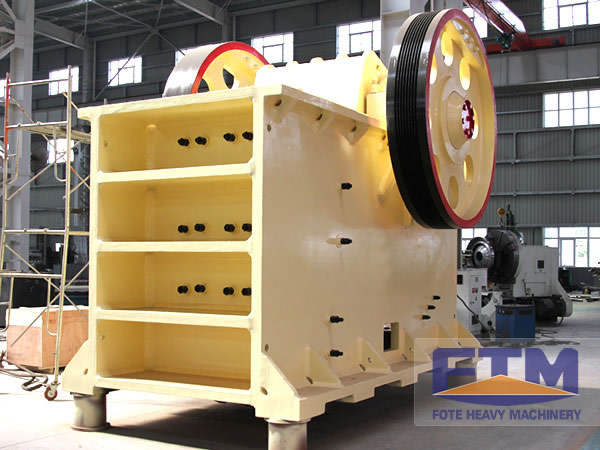 The Basalt Jaw Crusher
The basalt jaw crusher has many advantages, including the simple structure, reliable operation, low running cost, deep crushing cavity, which can increase its productivity and guarantee that there is no dead space in the production process. The crushing ratio of the basalt jaw crusher is big and the particle size of its final product is uniform. There is a reliable jet nozzle with the gasket of the basalt jaw crusher to increase the flexibility of the equipment, which can meet the requirements of different users to adjust the range and the device. Besides, its lubrication system is safe and reliable. It is convenient for the replacement of the parts and the maintenance. It can save 15%-30% energy. And the basalt jaw crusher is of low noise and less dust. Due to these unique features, the basalt jaw crusher is good at crushing hard materials.
The Basalt Impact Crusher
The basalt impact crusher is a kind of new-type efficient crushing equipment, which is of small volume, big crushing ratio, less energy consumption, and high productivity. It is a very promising equipment. However, it has some disadvantages, the major one of which is that it is probable that the board hammer and the impact plate are worn, especially when the crusher is used to crush hard ore. The wear-resistant parts of the basalt impact crusher still have to be researched and improved, which can make the basalt impact crusher have more superiority in the market.