The chinaware ball mill, also called the intermittent ball mill, is used to conduct the dry or wet grinding process, which can finely grind many materials, such as feldspar, quartz, etc. Different lining plates of it can be chosen to meet different demands. The fineness of its final product can be controlled automatically according to the grinding time.
The chinaware ball mill, made by Fote Heavy Machinery, is of many features, including the less cost, new structure, simple operation, safety in use, stable property, etc. Compared with the others in the same category, it is of more energy conservation. It is applied to mix the normal and the special materials and to grind materials.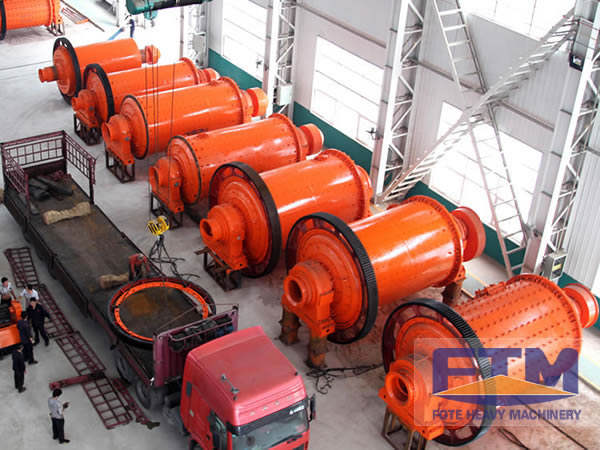 The Working Principle of the Chinaware Ball Mill:
With the reduction gear, the tube body is driven by the electric motor of the chinaware ball mill to rotate. Inside the tube of the ball mill, while the broken ore and the ceramic grinding balls are rotating, with the friction and the centrifugal force, they will move up to a certain height then they will fall down with gravity. With the impact force and the grinding process, the ore will be ground gradually. The ground ore is discharged out of the tube of the ball mill from the outlet. Then, the qualified product will be gotten after the discharged ore has been separated by the spiral classifier. Meanwhile, the coarse gravel should be ground again by the ball mill. The chinaware ball mill is the powder grinding equipment, which can work for 24 hours in succession every day.
The Application and Features of the Chinaware Ball Mill:
It is mainly used to mix and grind materials. The fineness of its final product is uniform and it can save power. It can both conduct the dry-type grinding process and the wet-type grinding process. According to some elements like the hardness of the material and the required output, you can choose the chinaware ball mil of the proper model number, lining plate, and the grinding media.