In mining machinery industry, jaw crusher is the most traditional crushing machine so that almost every one knows this crushing machine with great crushing ratio and availability, which has been admitted and accepted by lots of clients. In the new century, although new energy has been injected into mining industry, which means there are a variety of crushing equipment, the jaw crusher has been appreciated by lots of enterprises.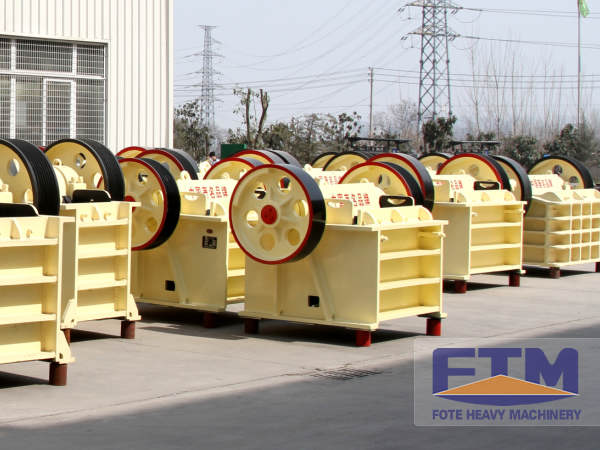 Jaw crusher is widely used in many industries, such as mining, metallurgy, building material, highway, railway, water conservancy, chemical engineering, and so on. It is applied to crush a variety of rocks or the materials of big blocks in the secondary crushing process. The maximum compression strength of these material is 320MPa. Besides, the jaw crusher has greatly widened the application field of the equipment and increased the flexibility of the equipment, which can bring more convenience to clients. However, it is inevitable that there may be some problems in the operation of the jaw crusher. Do not be scared of the sudden stop of the crushing machine during its working time. The first thing the worker has to do is to check it instead of to repair it at random. Besides, there must be a professional technician to deal with the problems. Next, the causes and solutions of the sudden stop of the jaw crusher will be introduced to you.
1. The open plugging of the jaw crusher may cause that it gets stuck inside the whole crushing cavity with the material. The material jamming at the outlet should be swept away to ensure the material can go through the machine smoothly.
2. The driving V-type belt is too loose. This problem can be dealt with by tightening or replacing the V-type belt.
3. If the jaw crusher can not be in the normal operation with the material of big blocks inside it due to the too low voltage on site, you are suggested to adjust the voltage on site to make it meet the requirement of the voltage of the main engine.
4. If the bearing of the crushing machine has been damaged, it should be replaced.