In the ore production line, the ore crushing machine is a kind of common used ore processing equipment. There are several kinds of ore crushing machines, such as the jaw crusher, the impact crusher, the hammer crusher, and so on. In the ore crushing process with the ore crushing machines, there may be dust pollution, which will have a great influence on the environment.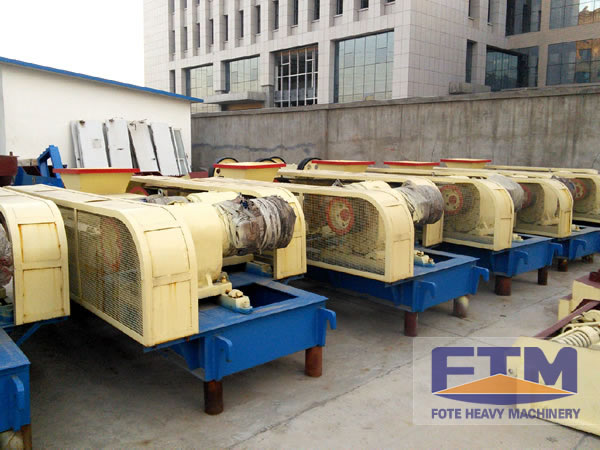 Therefore, it is very important to adopt a kind of environmental ore crushing and processing equipment. Next, As a professional ore crushing equipment manufacturer, Fote will introduce the environmental roll crusher to you. Then, let's talk about it.
The environmental roll crusher has many advantages in crushing capacity, including the even particle size of its final product, the low over crushing rate, etc. The range of the particle size of its final product is 0.5-40mm, which can totally meet the strict requirement in the gravel production. Besides, the gap between the two rollers of this machine can be adjusted at random, the range of which is 1mm-20mm, which can guarantee that the particle shape of the final product can be properly adjusted according to the user's actual production requirement.
Besides, there is the wear-resistant lining plate on the surface of the rollers of this environmental roll crusher, which has many advantages, such as long service life, convenient maintenance, etc. Besides, the lining plate is made from the domestic advanced wear-resistant material and it is hardly ever damaged. Compared with the other common ore crushing machines, the environmental roll crusher can save lot of cost.