In 2014, some houses collapsed due to the bad construction quality, which have been concerned about by lots of people. Especially, the collapsed houses in Fenghua city of Zhejiang province have caused the casualties and the public panic about the recent buildings. The quality of the construction like houses is closely related to the building material, especially directly to the[gravel production line.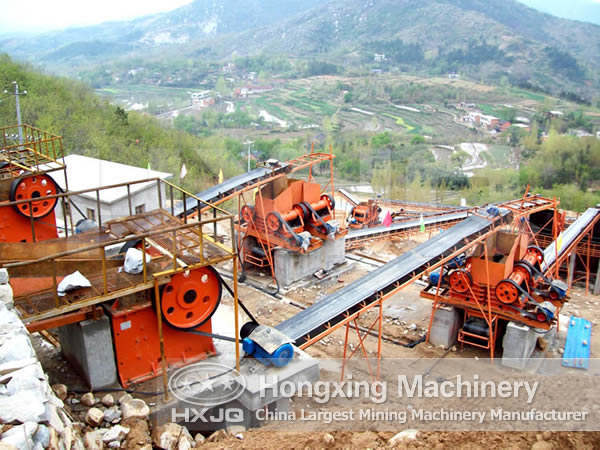 The building material, which mainly refers to the gravel aggregate used to fill and build the main body of the building, is produced by the gravel production line. In China, there are the corresponding standards of concrete for buildings of different types. In general, the gravel aggregate produced by the gravel production line can be divided into the 0-5mm machine-made sand and the 5-40mm building stones.
In the mixture proportion of concrete, there are certain requirements of both the proportion of aggregate and the particle shape of gravel aggregate. Besides, sand should be clean. In general, there are also some standards of earth. Therefore, in the gravel production line, proper crushing equipment and sand washing machines should be adopted to meet the requirements mentioned above. Generally, the impact crusher or the sand maker, made by Fote Heavy Machinery, is used to reshape and crush stone in order to obtain the gravel with excellent particle shape. The screw sand washer or the wheel bucket sand washer is adopted to clean out the impurities from the machine-made sand or the natural sand.
In order to guarantee the quality of the construction, the physical and chemical features of the materials for the gravel production line should also be tested. If the compression strength of the material for the production line is too low or it has the higher amount of the unstable silicate, it can not be the qualified material used to produce gravel in the gravel production line. All Above are the concrete quality's effect on the construction quality just from the perspective of the material for the gravel production line and the crushing equipment, which are some suggestions made to you.