There are abundant bauxite resources in China, which mainly spread in Shanxi, Henan, Guizhou, and so on. According to the analyses, it was predicted that there were 5 billion tons of bauxite resource in our country, which accounts for more than 20% of the bauxite resource in the world. It spreads quite intensively and it is very valuable in exploitation. The aluminum ore processing plant mainly consists of four segments, in which the PE jaw crusher and the MTW Euro powder grinding mill are the core processing equipment.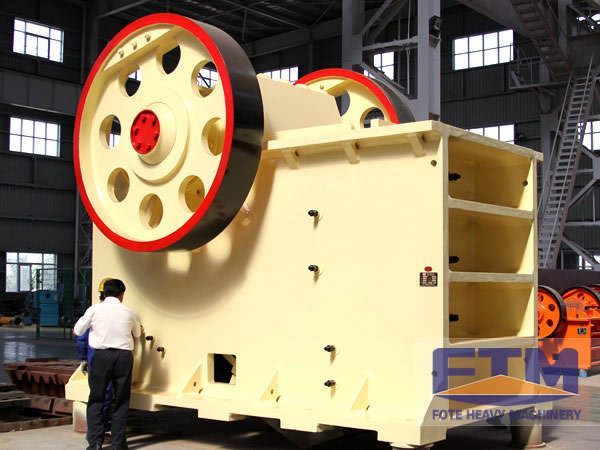 Aluminum is quite active in chemical property, which is probably oxidized in air so that it exists in nature mainly in the form of compounds. In order to utilize aluminum resource, aluminum compound can not be used directly, from which aluminum should be processed to extract. Therefore, in an aluminum plant, there is a whole set of aluminum processing plant used to grind aluminum ore into powder, which can offer the material to the next production process. The aluminum ore process consists of 4 segments, including the calcining process, crushing process, grinding process, and the packaging process. Among these 4 segments, any one is very important. In these processes, the mining machines used are the dryer machine, belt conveyor, jaw crusher, and powder grinding mill. In general, clients mainly purchase jaw crushers, cone crushes, and Euro grinding mills, which are of big output and high efficiency. Besides, these equipment both belong to the recent new-type mining equipment, which are of energy conservation and environmental protection.
The jaw crusher is the primary crushing machine. The cone crusher is the secondary crushing machine. The Euro powder grinding mill is the grinding equipment. Firstly, aluminum ore is generally calcined by the high-temperature calcining method. But, for more easy operation, some clients decide to adopt the dryer machine to dry the material, the effect of which is also nice.
Secondly, with the belt conveyor, the calcined material is sent into the jaw crusher to be crushed . The crushed one whose particle size can meet the requirement will be sent into the Euro grinding mill, or the Raymond mill or the high-pressure grinding mill, to be ground. All the grinding machines can form an independent production line, which can conduct the automatic production operation.
Finally, the qualified ground material is just the final product, which can be packaged.
You can call us for more information about aluminum processing equipment.