There are many crushing equipment, such as the jaw crusher, impact crusher, cone crusher, compound crusher, hammer crusher, roll crusher, and so on.
The application range of the crushing equipment is very wide. We, Fote Heavy Machinery, are going to introduce the processing flow of the crushing equipment in the lime production line. Before limestone is sent into the lime rotary kiln system, in general, some processes need to be conducted, including the crushing process, blending, desliming process, and the screening and classification process, and so on. Maybe, in the limestone quarry process, these processes can be disposed at a time. After the dispose, the qualified limestone material can be directly sent into the lime rotary kiln calcination plant to conduct the following process.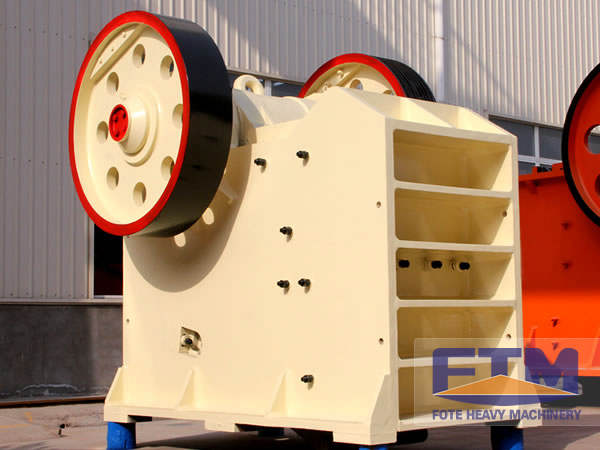 However, some limestone material can be processed by all the processes mentioned above after it has been sent in the calcination plant. When the client of the lime rotary kiln production line is selecting the front-end equipment, it must be clear whether the material needs these processes. Generally, the qualified material is the standard material which can meet the requirement sending it into the lime rotary kiln, which can be sent into the production workshop directly. But, in many circumstances, if the size of the limestone gravel ready to be sent into the plant is over the lower limit of the particle size, there must be some screening equipment. Besides, there are many crushed aggregate. Sending too much crushed aggregate into the kiln is not benefit for the control of the ventilation quantity inside the kiln and the kiln condition. If the unqualified material has been sent into the production workshop, it should be crushed and screened in the workshop. The limestone material crushing process is generally divided into the primary crushing process and the multiple stage crushing. The proper crushing equipment and process can be selected according to different limestone material particle sizes. In general, the jaw crusher is used to crush limestone and the double-layer screen machine can be chosen. The screened material can be calcined in the lime rotary kiln. The material above the sieve should be crushed again.
In reality, there are some notices about the selection of the crushing equipment: the physical properties of the material, such as fragility, stickiness, the content of moisture and mud and sand, and the maximal feeding size, and so on; The type and the productivity of the crushing equipment should be considered a lot according to the sum production amount of the finished product and the match requirement; As for the technical and economic indexes, the requirement of quality and amount should be met. It should be convenient and reliable for operation. And the cost should be saved as much as possible.