As the technology develops, the sand making machine, also called sand maker, has been developed and updated constantly. However, the working principle of the new-type sand maker is the same as the old-style one's. The sand making machine, made by Fote Heavy Machinery, has been renewed on the basis of the old-style sand maker, which has higher quality and efficiency. As you know, it is our new-type, efficient, energy-saving sand making machine.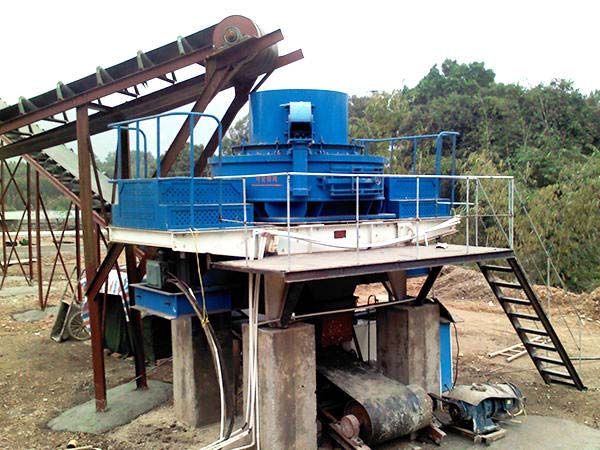 This kind of new-type sand maker has many features, including simple structure, light weight, low cost, high efficiency, energy conservation, high crushing efficiency, etc. Besides, it can conduct the fine crushing process and the coarse grinding process. It is strongly capable of making the useless material get through the machine. It is hardly ever affected by the moisture of the material, the amount of which can be 8%. The new-type sand maker can be used to crush medium-hardness and hard materials. Its final product is cubic and there is less iron pollution. In the operation of it, the noise coming from it is less than 75 dB.
We, Fote Heavy Machinery, with professional techniques, can provide each user with the customized equipment to meet the requirement in production and to let everyone selecting our equipment has no regret.