Jaw crusher is a kind of commonly used mechanical equipment. Different from the general ore crushers, it has big crushing ratio, and can be used for the high hardness ores, such as granite, dolomite, calcite and so on. Jaw crusher is often used for the coarse crushing work in stone production line, which has a very wide application range.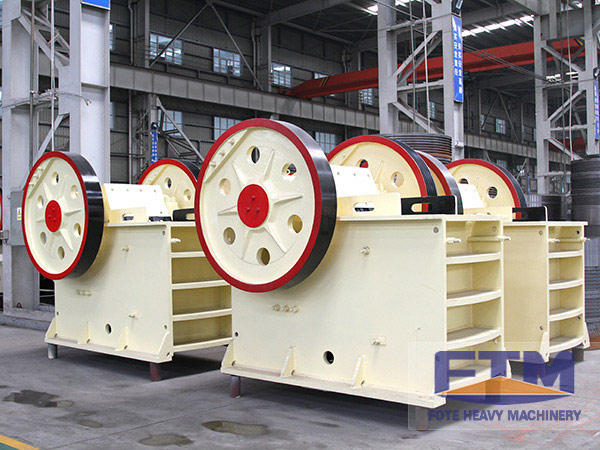 As we all know, it is inevitable to be stained by oil contamination and impurities in daily use of jaw crusher. The oil and impurities are usually unsaponifiable oil and dirt. These impurities are different, so users should choose the suitable cleaning fluid to clean the machine. There are methods to clean jaw crusher. Here, Henan Fote will introduce the correct cleaning ways to the majority of users.
The users can put the components jaw crusher into the container that has diesel, kerosene or other cleanout fluids, and then use cotton yarn to scrub or brush to wash. This way is easy to operation and the equipment is simple, but the efficiency is low, which is suitable for small single-piece small parts. Fote reminds that it is not advised to use gasoline, because the gasoline has fat-soluble capacity, which is harmful for man's health and easy to cause a fire.
Uses can also put the components that need to be cleaned and the liquor that has been configured into a properly sized cleaning tank that be welded with steel plate, and then use a pool stove to warm it to 80℃-90℃. Finally, the cleaning solution should be sprayed on the parts' surface of jaw crusher at certain pressure and temperature to clean the oil contamination.