In all the production processes with mining machinery, there is lot of dust. On one hand, dust worsens the working environment, which will have a bad effect on the operator's health. On the other hand, it may decrease the working efficiency of the mining equipment like the shot blasting machine, which will have an influence on the quality of the product. It is a tough problem for the most foundry enterprises to remove dust or ash, which can not be dealt with completely. Dust can not be removed completely by the traditional dust collecting method because of the aging of the equipment, not immediate clean, or the appearance of lot of dust in a moment. Then, dust will float in the air, which will badly influence the working environment and bring hidden danger to the production. Therefore, it is necessary to remove dust.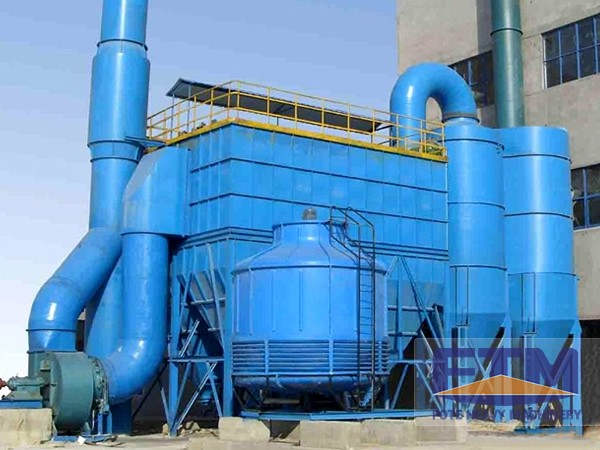 The dust consists of metal scrap, non-metallic particles, broken steel shot of smaller particle size, and so on. In general, domestic enterprises often adopt the bag-type dust collector, which is provided together with other equipment by equipment manufacturers. The initial effect of the bag-type dust collector is good. But it has a fatal disadvantage that it is too hard to clean it and that it is easy to be broken, which means that once the dust clings to the bag, it will affect the dust collecting effect badly and will shorten the service life of the bag. Besides, the running cost of the equipment is high.
As a large-scale mining machinery manufacturer, Fote Heavy Machinery insists on the relative policies and laws about energy conservation and emission reduction in our country and the profound influence they will have on our enterprise. At the beginning of the second phase construction, the matter of removing dust and environment protection has been considered. On the basis of years of research and the reference of the using effect of all kinds of advanced dust collecting equipment at home and abroad, by taking advantage of our advanced technology, after several years' effort, people of Fote finally have developed a efficient dust collecting system with the dust collector, which can completely deal with the pollution problem in the production process.